On Tuesday, June 7, 2016, Paul Mitchell Schools joined thousands of beauty salons nationwide by opening their doors and extending a special invitation to cancer patients and survivors for Cancer Survivor Beauty and Support Day. The all-volunteer national event takes place each year on the first Tuesday in June, when participating locations provide a day of complimentary pampering for all men, women, and children cancer survivors, regardless of the type of cancer or when they were diagnosed. It is held in all 50 states, with each supporting facility offering beauty services of their choice.
Paul Mitchell Schools have participated in this event for many years. When asked why, Paul Mitchell Schools Dean and Cofounder Winn Claybaugh explained, "I believe all of us have been touched by cancer. Cancer Survivor Beauty and Support Day provides hope, and hope is one of the best commodities on the planet."
Over 100 participating Paul Mitchell Schools celebrated this special day in a variety of ways. Here are a few examples: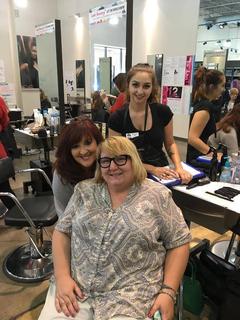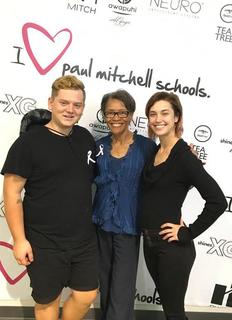 Related Links
(WBRC, Fox 6 News) Paul Mitchell The Birmingham School holds cancer survivor beauty day
http://bit.ly/1UeNAhp
(Tri-City Herald) Paul Mitchell The School hosts Cancer Survivor Beauty and Support Day in Richland
http://www.tri-cityherald.com/news/local/article82586742.html
(KTNV Las Vegas) Cancer patients, survivors receive free haircuts
http://bit.ly/1Y0oQ2Q
About Cancer Survivor Beauty and Support Day
In 2003, Barbara Paget provided a spa day in one salon in her hometown in Illinois. Cancer Survivor Beauty and Support Day became a nationwide event when a Congressional Proclamation declared it an annual opportunity for schools, salons, spas, and communities to provide a special gift to cancer survivors throughout the country. By 2015, over 4,500 locations celebrated the day. The nationwide event is a special moment for the 14 million men, women, and children cancer survivors – regardless of their type of cancer or when they were diagnosed – to receive a little personal kindness, warm support, and tender pampering.
Cancer Survivor Beauty and Support Day is a purely volunteer event, with no monies raised and no solicitations made. Thousands of volunteers from the spa, beauty, and related industries freely give their support and services on this day to all cancer survivors. Volunteers decide which services they wish to offer, and cancer survivors schedule their own appointments for that day.
About Paul Mitchell Schools
At Paul Mitchell Schools, we believe that education is an adventure and the learning experience needs to be fun. Our learning leaders are trained to draw out the artist in every student and prepare them to succeed in both their chosen careers and their lives as globally aware and community-conscious contributors. Through our annual "FUNraising" campaign, we've raised and donated over $16.7 million in support of many charitable causes. We've built homes with Habitat for Humanity, fed thousands of African orphans, and supported the victims of AIDS, breast cancer, homelessness, abuse, and hundreds of other causes.
Established over 35 years ago, the Paul Mitchell network is nearly 100,000 salons strong and in 81 countries worldwide; every professional hairdresser knows the Paul Mitchell name. Now, with the arrival of Paul Mitchell Schools, we've taken the world of cosmetology and barbering education by storm!