SAN DIEGO, CA -- The phone calls started pouring in almost immediately after the December 1 announcement was made that Paul Mitchell the School - San Diego would be the Casting Call location for America's Next Top Model Cycle 22.
Men and women from all over the United States woke up early to take their chances at becoming America's Next Top Model. Some even flew in from as far as New Jersey for this once in a lifetime opportunity.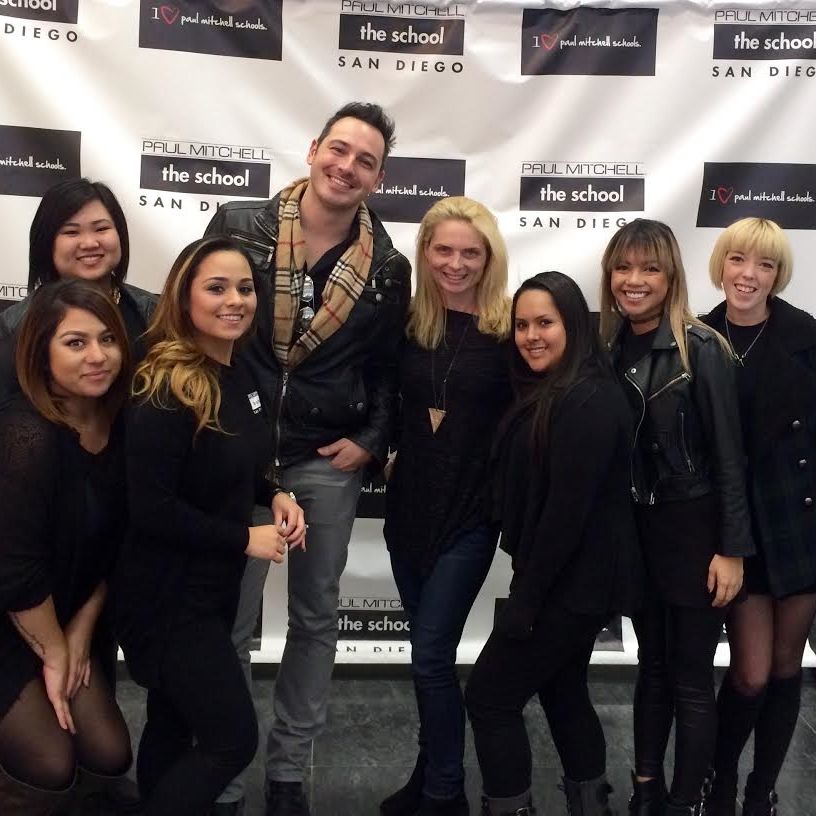 The CW Network contacted Paul Mitchell the School - San Diego earlier this Fall in hopes of using the school for the casting call. "The school is the perfect spot! It's located directly in Downtown San Diego and the amount of space inside is exactly what we are looking for," said Christina Marotto, San Diego 6 News.
When Paul Mitchell staff members unlocked the school at 6:00 AM Saturday morning, there were already at least 50 aspiring models bundled up with blankets waiting for their dreams to come true.
Around 7:00 AM the magic started rolling in. San Diego's top radio station Energy 103.7 and their popular personality Sonic, came down to broadcast live throughout the audition. They kept the nerves down and the energy up! Many parents accompanied their son or daughter who was waiting to audition. Our School Owner, Margaret Cromeans and Co Directors, Katie Graves & Joyce Cooper took the opportunity to mingle with the crowd and answer any questions regarding the Paul Mitchell Culture and Education.
The doors opened at 9:00 AM and the casting started shortly after. Two casting directors from Los Angeles came down and set up in a private room where they saw 20 people at a time. Each and every person who showed up to audition was able to show the directors their 'model walk' along with their height and weight. A few Future Professionals even took their chances and gave their best strut.
The casting call was scheduled for Saturday, January 3 between the hours of 9:00 AM - 1:00 PM. Even the CW Network could not have predicted the incredible turnout of 600+ applicants!
Twenty Future Professionals came in early that day to help wherever they were needed. They were assigned tasks ranging from setup, breakdown, assisting the radio station, crowd control, coffee runs for the crews and a few were even able to work one-on-one with the Casting Directors. Even though they did not do the hair or makeup for the applicants, our Future Professionals were beyond grateful for the opportunity to work behind the scenes.
The Casting Call wrapped up a little after 4:00 PM and the school transitioned back to its everyday cosmetology Clinic Floor.
The amount of press and exposure was more than we had wished for! The phone calls are continuing to pour in, but this time they are auditioning for a spot as a Future Professional.