May we have a drumroll please? Paul Mitchell Schools is very honored to present our very first Featured Future Professional, Brianna Moylan from Paul Mitchell The School – Salt Lake City!
Brianna has impressed us with her dedication to cosmetology, and promotion of the Paul Mitchell School brand. Discovering her through our hashtag, #PMTSlife on Instagram, we fell in love with the several before-and-after's, her colorful photoshoots for Beacon, and her day-to-day life at Paul Mitchell.
"I love cosmetology because it is something that I can determine my own success in," says Brianna, "Since Cosmetology is my passion, it is easy to work hard."
Whether it's styling updo's, or excelling in men's' cutting, Brianna's focus on opportunity and passion for creating a strong structure for future success is what sets her apart from other stylists. Brianna brings her clients a warm and positive attitude, great conversation, and an overall interest in their lives. "There is no better feeling than making a new friend and making them gorgeous or handsome," says Brianna.
Thankful for her education at Paul Mitchell The School – Salt Lake City, and knowing it would give her a step up in the cosmetology business, Brianna would love to open a Paul Mitchell School someday.
Check out her incredible Beacon entries, and follow her on Instagram @briannabmoylan!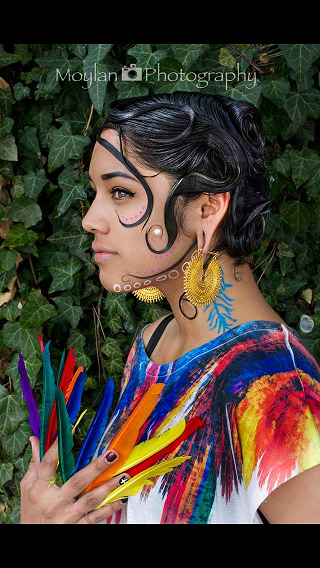 Do YOU want to grow your portfolio and be Paul Mitchell School's Featured Future Professional of the Month? Use our hashtag #PMTSlife on all of your social media posts*! Our Featured Future Professional of the month will not only be featured on our blog, but also on our Facebook Timeline cover photo, Instagram, and Twitter. Think you got what it takes? Show us your #PMTSlife!
*Be sure your accounts are "public," in order for us to view your posts! This is a great opportunity to build a professional Instagram account to post photos of your work!