Paul Mitchell The School Rhode Island rolled out the red carpet to welcome a very special guest — celebrity stylist Scott Cunha, a 2004 graduate who quickly became a favorite among Hollywood's elite and now maintains a vast clientele and 347,000 Instagram followers. Future Professionals lined the halls to throw confetti and cheer Scott into their general session room, which they'd decorated from top to bottom. Scott talked about his journey, answered questions about his professional career, and posed for group and individual photos with the entire school. After his presentation, he toured his alma mater, including a stop at the Where Are They Now board, which prominently features him.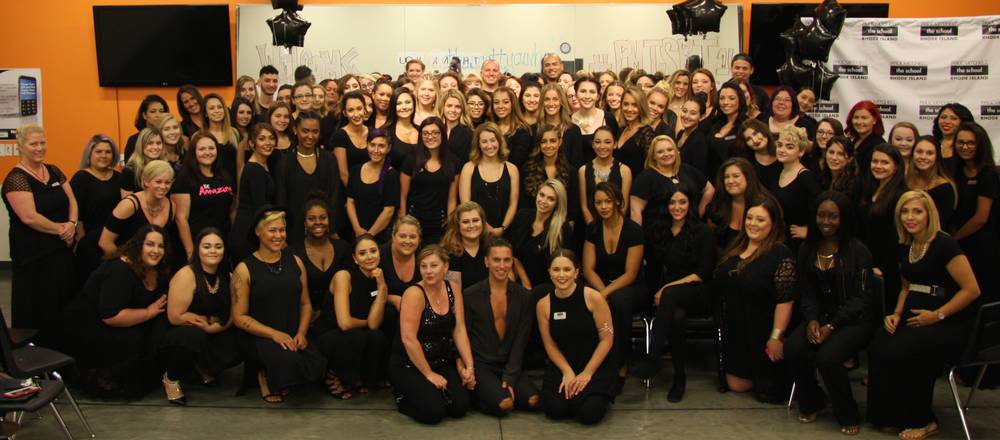 A Dream-Come-True Career
When Scott began his educational journey, he knew he didn't want to just "do hair." He aspired to be rich and famous as well. After graduation, he boldly relocated to Los Angeles and graduated from Paul Mitchell The School Costa Mesa in 2004, after earning the additional hours required by California.
Eager to land his dream job, Scott hand-delivered his résumé to every salon in Beverly Hills, but he heard the same story at all of them: everyone loved him, he had a great personality, but there were no openings. Undaunted, he followed up with salon managers and stayed in touch until an assistant's position opened at the Jonathan Salon in Beverly Hills. The position came with a prestigious perk: a role on the Bravo reality TV series, Blow Out. In its third season of filming, Scott was promoted to stylist by Jonathan Antin, the show's main character and salon owner.
Since then, Scott has worked at Andy LeCompte Salon in Los Angeles, joined Miley Cyrus on her world tour, and been featured in both The Los Angeles Times and Allure magazine as a talented, fresh face in the industry. His work has appeared in such publications as Russian Vogue, German Vogue, Spanish Vogue, Town & Country, Maxim, Complex, and Condè Nast Traveler. He was interviewed by Winn Claybaugh for MASTERS Audio Club's "Hollywood Kids" interview, and will be interviewed again later this year.
Scott's knack for gorgeous and innovative hairstyles has made him a favorite among fashion and Hollywood's elite, having worked with Diane Kruger, Erin Wasson, Sienna Miller, and Emma Roberts. His client list also includes Nicole Richie; Kim, Khloe and Kourtney Kardashian; Kendall and Kylie Jenner; Miley Cyrus, Lucy Hale, Colton Hayes, Alessandra Torresani, Nicole Scherzinger, Jamie Chung, Padma Lakshmi and Jayson Blair. This Los Angeles–based hairstylist has made his mark on Hollywood, creating unforgettable looks for the Oscars, Grammys, Golden Globes, SAG Awards, fashion spreads, and various other events.
Scott's Tips for Landing Your Dream Job
In a 2005 interview for the Paul Mitchell Schools Newsletter, Scott offered 5 tips for landing your dream job. Those tips clearly worked for him, and they're just as valuable 12 years later. Follow Scott's advice and your dreams can come true as well!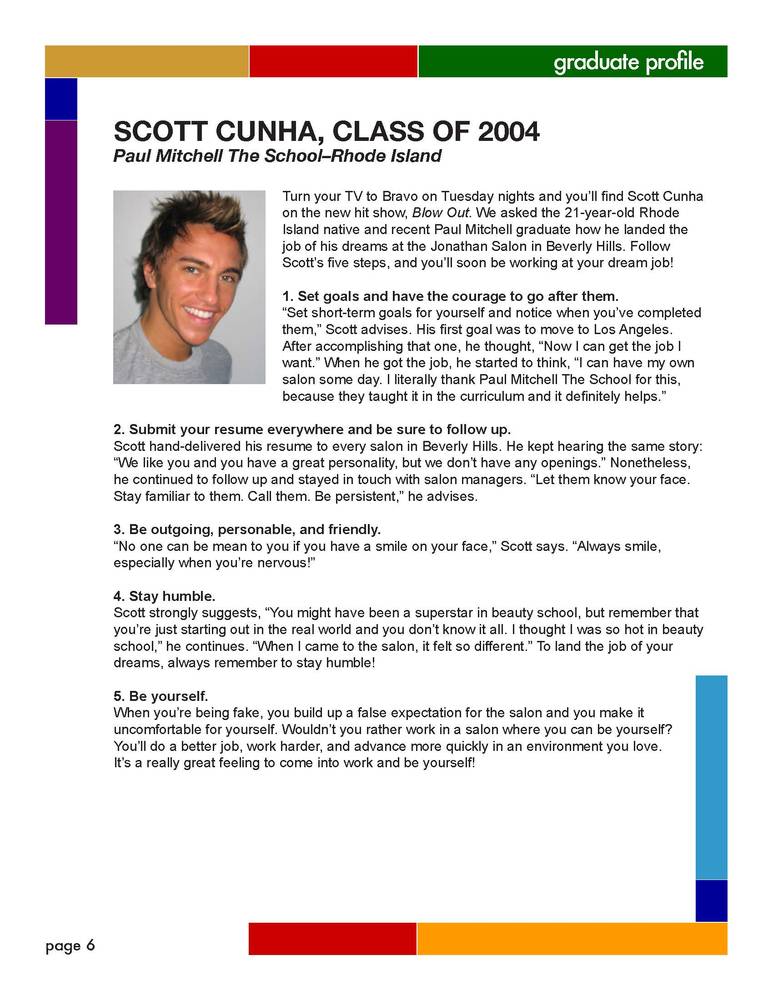 RELATED LINKS
Instagram @thescottycunha
MASTERS Audio Club: Hollywood Kids