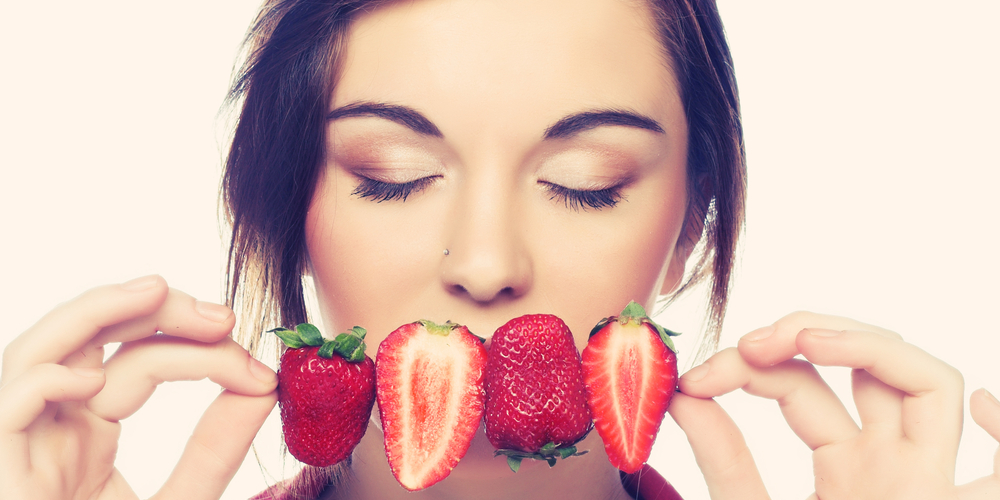 Looking for terrific, healthy tresses? Besides the occasional haircut or Awapuhi Keratriplex Treatment, it's time to start feeding beauty from the inside out! Supplying your body with the proper nutrients gives your hair and skin the ability to absorb all the beauty and strength you desire! Ready to turn heads? Throw these into your grocery bag:
Salmon, Fish Oil, Avocado and Walnuts
We've got two words for you: Omega-3's. Without drowning you in science, we're here to tell you that Omega-3's are necessary for a healthy, happy body. Not only will they help strengthen your hair, but they will help your skin look younger. Salmon, fish oil supplements, avocados and walnuts are chalk-full of these puppies. Tossing these nutrients into your diet will not only create a new healthy you, but they can even help prevent heart disease and can lower depression!
Orange-Colored Fruits and Vegetables
Orange foods like carrots, sweet potatoes, pumpkin, cantaloupe, and mangoes are rich with something called beta carotene. Want glowing skin? Eat these foods! Beta carotene fights against UV light, pollution, and even smoking - the three downfalls to beautiful skin. If your scalp is dry and full of dandruff, these orange foods will nourish your hair and scalp, leaving you behind with envious hair.
Protein
Proteins are ideal components for your lovely locks and silky skin. After all, your hair is basically protein! Eggs are both easy to make and hair follicles love them! Chicken and turkey are rich with nutrients for your skin and tresses. If poultry isn't your thing, greek yogurt and lentils should be a staple in your everyday diet for an all around healthy, beautiful body!
Fruits filled with antioxidants
Antioxidants are substances that prevent harmful chemical reactions in your body. They help fight pollution, UV rays, smoking, alcohol, and even X-rays from impacting your health. For hair that grows faster and nourished skin, start munching on antioxidant-rich foods. Fruits full of these fighters are: blueberries, strawberries, cranberries, blackberries, raspberries, plums, and apples.
Drink more water and green tea!
Drink more water! A little H20 keeps all of the cells in your body working and your kidneys happy by keeping nutrients inside your body flushing toxins out. See for yourself! Drinking more water clears your skin.
Need a pick me up in the morning that your skin loves? Swap out coffee for green tea! Not only will it wake you up in the morning, but it will also reduce stress! If you don't like the taste of green tea, but want the health benefits, applying green tea to your skin and hair will tone up your body and strengthen your tresses.
These foods paired with a lot of water and a cup of green tea or two is guaranteed to bless you with glowing skin and terrific hair. If this list looks intimidating, start small! Drink more water, add a little low fat dairy into your life and switch out white grains for whole grains! Pair this routine with a couple of fish oil supplements a day and work in more fruits into your meals to start basking in the light of your own glowing skin!
Paul Mitchell Advanced Education and Paul Mitchell The School disclaim any responsibility for adverse effects by eating or coming in contact with the foods listed on our web site. If you have an allergy or dietary restrictions, please contact your physician prior to consuming any food recommended.