Future Professionals Provide 1,000 Hair and Makeup Consultations in 6 Cities for the 7th Annual Event
TLC's SAY YES TO THE PROM initiative kicked off the 2018 prom season alongside returning retail partner Macy's to help 1,000 underserved and academically high-achieving students across the country find the perfect prom look. In addition to providing students with free prom dresses, tuxedos, and accessories as well as one-on-one style sessions with Monte Durham of TLC's SAY YES TO THE DRESS: ATLANTA and hair and makeup consultations by Paul Mitchell Schools, TLC and Seventeen provided a prom for one deserving high school as part of their inaugural "Win a Dream Prom for Your School" contest.
The 7th annual SAY YES TO THE PROM event started in New York City in February, with an all-expenses-paid prom for the first graduating class of the Inwood Academy for Leadership Charter School, winner of the prom contest. Prior to the prom, students were treated to a full "shopping" day alongside Durham, where they received free prom dresses and accessories by Macy's and, for the men, tailored suits, watches, and dress shirts provided by Sean John. Students were also treated to complementary hair and makeup consultations provided by Paul Mitchell The School Jersey Shore.
The tour continued in March and April, making special stops in Miami, Tampa, and Houston for students in areas impacted by the 2017 hurricanes. Hair and makeup consultations in those cities were provided by Paul Mitchell The School Miami, Paul Mitchell The School Tampa, and Paul Mitchell The School Houston.
The tour also stopped in Knoxville, Tennessee, where future professionals from Paul Mitchell The School Knoxville volunteered their consultation services, and in and Silver Spring, Maryland, where the hair and makeup consultants came from The Temple Frederick and The Temple Annapolis Paul Mitchell Partner Schools.
Each stop along the tour featured an all-day shopping event to outfit participating students with the perfect head-to-toe prom ensemble, plus hair and makeup consultations wtih future professionals from Paul Mitchell Schools.
Designed to go beyond the dress and tuxedo to prepare students for college and careers, this year's SAY YES TO THE PROM featured scholarship, internship, and mentorship opportunities. High school students at each event were paired with professional mentors from the fashion and media industries in mentor-mentee relationships that will extend beyond the event and offer students an ongoing connection to the professional world.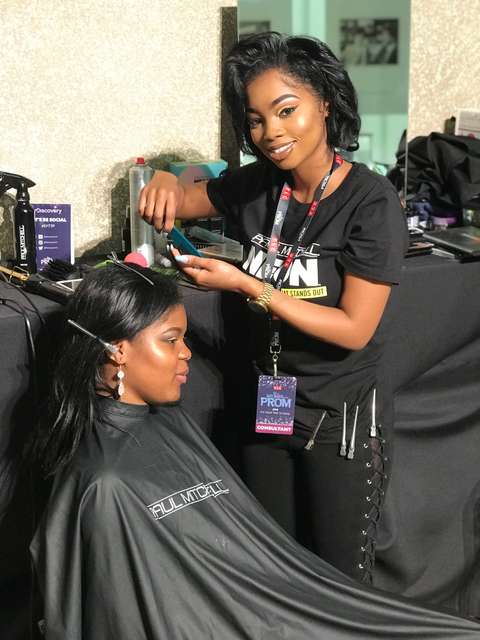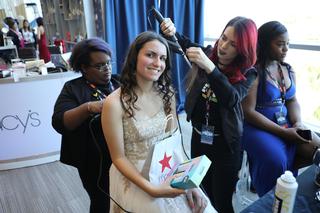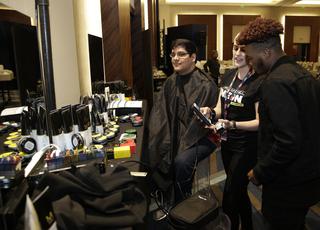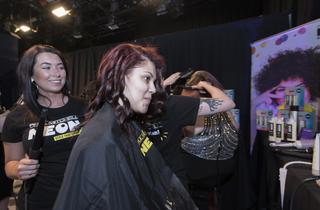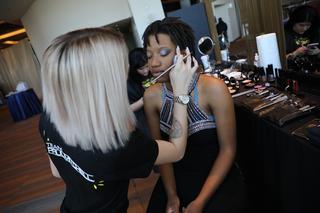 RELATED LINKS
60-minute SAY YES TO THE PROM special:
www.tlc.com/tv-shows/say-yes-to-the-prom
Hillsborough County Public Schools Students Say Yes to the Prom:
http://www.sdhc.k12.fl.us/newsdesk/article/918/hcps-students-say-yes-to-the-prom
Say Yes to the Prom Bestows Free Prom Dresses and Tuxes on Local Students:
http://www.tampabay.com/features/Say-Yes-to-the-Prom-bestows-free-dresses-and-tuxes-on-local-students_166525647
http://wwd.com/business-news/media/say-yes-to-the-prom-returns-with-retail-partner-macys-11085678/
6 Secrets to Stress-Free Prom Dress Shopping:
https://www.seventeen.com/prom/prom-style/a13509303/stress-free-prom-dress-shopping/