"Success is determined by the individual. It's up to you to define what success will look like and how you'll get there." – Steven Sanchez Jr.
Paul Mitchell Schools had the fantastic opportunity of interviewing Steven Sanchez Jr., 2014 Beacon Winner and up-and-coming Paul Mitchell star, for our newest blog edition, Guest Blogger Mondays. Initially drawn in by his beautiful work on Instagram @stevensanchezjr, we were delighted to see that he was selected as one of PBA Beacon's 2014 Winners! Upon viewing his entry and learning about the inspiration behind his three looks, we are excited to share Steven's passion and expertise.
Tell us, why cosmetology?
Simply put, I was born into the industry. I was raised in my mother's salon until I was in second or third grade. After many successful years in the industry, my mom sold her salon and retired. Growing up with a mom as a stylist, we never needed to go to the barber. One day in high school my brother wanted a hair cut and I gave it a shot. He enjoyed how it came out, and I enjoyed doing it! Then, that following Christmas, he gifted me with my own set of clippers. I then took those clippers with me to college. It was in college that I was the campus barber. I did many haircuts for my friends and dorm mates at Fresno Pacific University. After graduating in 2010, I continued to cut friends' hair out of my house – all just for fun. Then, November 2012 was the turning point. After getting my haircut by my stylist (shout out to Nancy Pereira) I showed her some photos of haircuts I had done. After seeing them, she told me that I needed to enroll in cosmetology school. Shortly after that, history was made. That following week I scheduled my initial tour of Paul Mitchell The School - Fresno. As soon as I started my tour, I knew that I was home.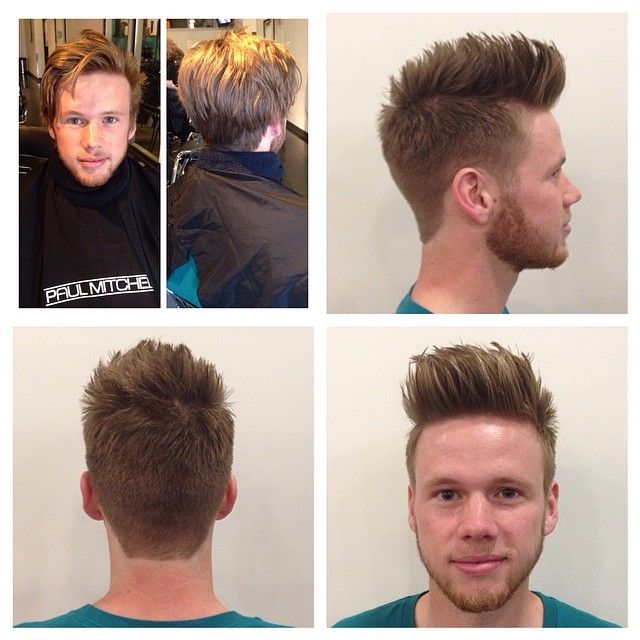 Why did you choose a Paul Mitchell School?
While exploring my options in Fresno, CA, I needed to find a program that was credible and that worked with my full-time job. With my background in barbering, I was initially looking at only barbering programs. I quickly learned that for only a few hundred more class-time hours, I could get a cosmetology license and be able to do exponentially more. Ultimately, the decision to attend a Paul Mitchell school was easy. I wanted to go to a school that would be able to teach me current trends and have access to outlets that would really let my creativity flourish. I knew that I was going to learn so much more than just how to pass my state board exam. This has already proven to be true since I started in August 2013.
What aspect of cosmetology do you consider your "craft?"
This one is simple: cutting – men's cutting specifically. I adore the art of cutting hair, the art of customizing a cut to fit my guests individually. There is such a science to the art of cutting that ignites a flame within me. In men's cuts, I love all of the detail that goes into each one. I am not and will not be an in-and-out 15-minute haircut person. I care too much and I love to customize and detail each haircut that I do.
Tell us about your Beacon experience! Where did you find your inspiration?
I'm a designer at heart, graphic design is part of my full-time job, and I do some freelance design work. I'm always looking for inspiration in everything. I had discovered a waterfall that I fell in love with and knew that I wanted to translate it into a haircut at some point. Shortly after, I learned about Beacon and knew that was my starting point. Initially I was going to go with a tropical theme: waterfall, palm trees and something else. I struggled finding that 'something else'. This is when my idea evolved into my three-piece water collection: frozen, flowing, and still water. I fell in love with the idea of the natural occurring geometric shapes within each of those forms, and the rest was history.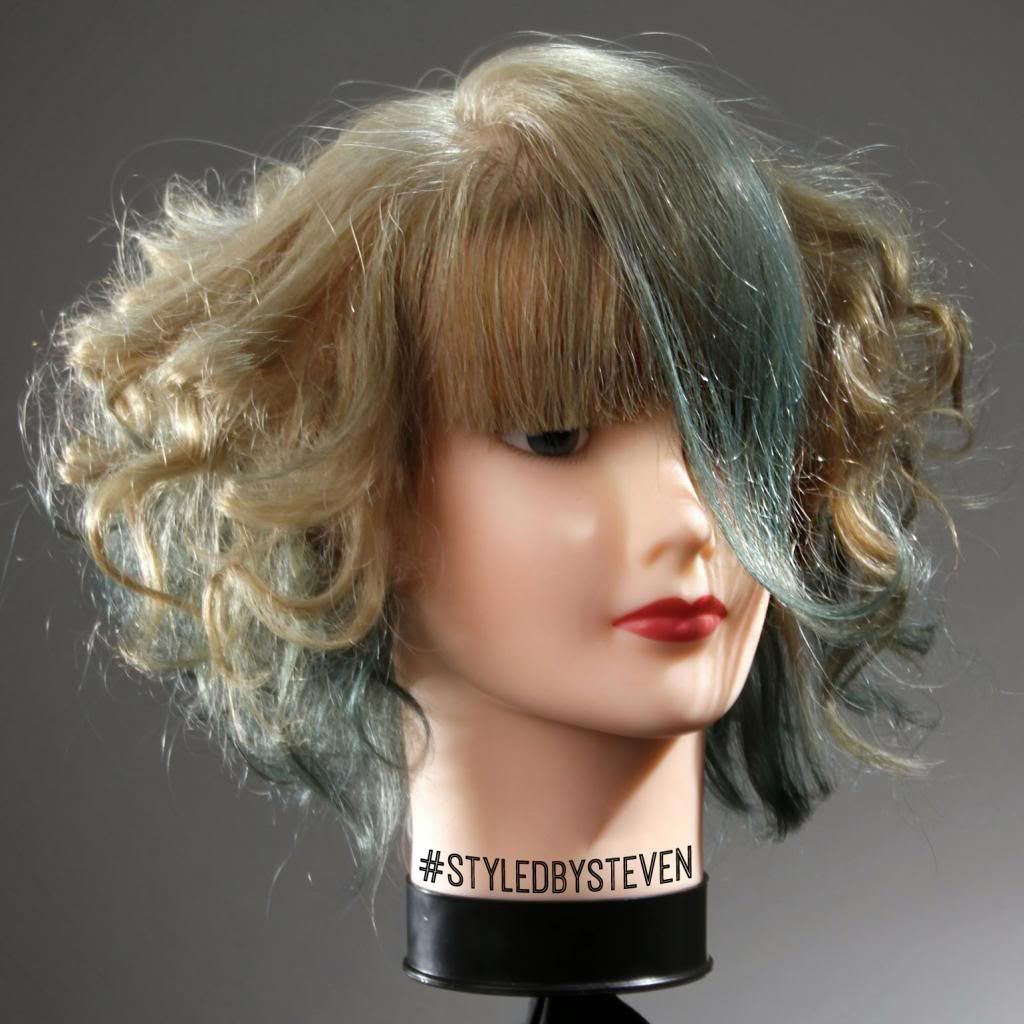 Steven Sanchez Jr.'s Winning Beacon entries are inspired by still, flowing, and frozen water.
Once I had the concepts drawn up and diagrammed, it was time for execution. At every step of the process, my concept evolved a bit each time. It was such an organic process and I loved every step of it. The process was equally demanding. All of this had to be done outside of my full-time job and outside of class. This was a huge sacrifice that paid off in the end. From concept to final product, it took approximatley three weeks to complete.
Why did you decide to enter Beacon?
I decided to enter Beacon because I will be graduating from PMTS Fresno on the Dean's List. Entering Beacon and NAHA was a pre-requisite for the Dean's List application. Fortunately, being in the night program, I've got two years. This year I tackled Beacon and I plan on entering NAHA next year. I also entered Beacon as a challenge to myself – to see how far I could push myself and to see if I could do it.
What would you like to do after cosmetology school?
After attaining my license and graduating from PMTS Fresno, I want to continue my education and training. I have grown to fall in love with Paul Mitchell and everything that it stands for. I'd love to stick with PM even after I graduate. My ultimate desire is to be part of the Paul Mitchell Show Team; I love sharing knowledge and inspiring others.
Any words of advice for aspiring cosmetology students?
Follow your heart and do what you love. – For me, I learned this after trying to start a master's program twice. Two years in a row, I started the application for a master's program, but couldn't find the passion to see it through (although I would still love to someday, now isn't the time). Just because society says you need to do x, y, and z to attain success, doesn't mean it's true. Success is determined by the individual. It's up to you to define what success will look like and how you'll get there.
Do you have a mentor who inspires you?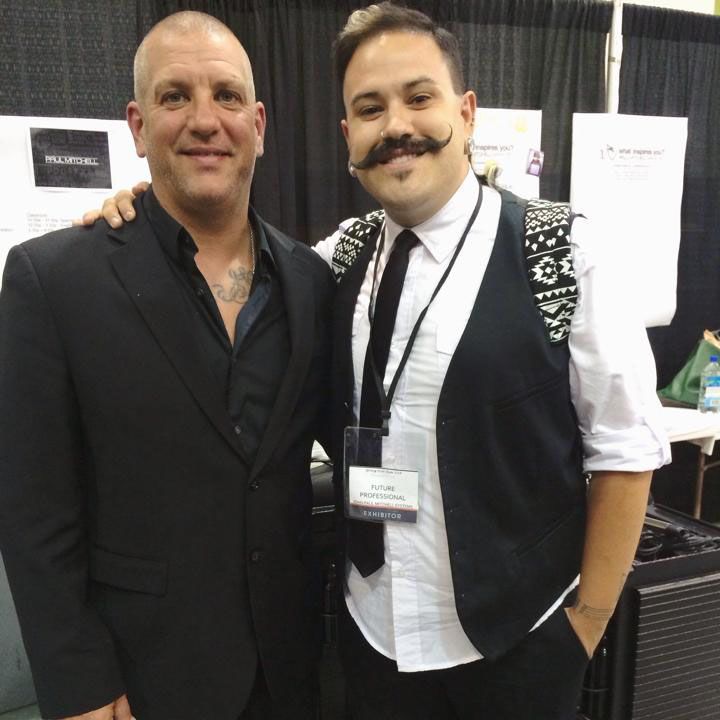 I've got several mentors that I'd love to give a shout out to:
1. Nancy Pereira: my personal stylist who I mentioned earlier. She is a true hair artist and inspiration. She challenges me on artistic decisions I make to help create a better end result. You can check out her incredible work @swankdhair on Instagram.
2. Vivienne Mackinder: She's a genius and such an inspiration. What more is there to say?
3. Julian Perlingiero: I love his versatility to tackle both men's and women's cuts so perfectly. He's what I aspire to be.
4. Angus Mitchell: What I love about Angus is how he takes his time and delicately manipulates each haircut to create such precision.
On top of his recent success with the Beacon Awards, Steven is a graduate from Fresno Pacific University with a B.A. in Communication. He's done hair and makeup for both Les Miserables at Fresno Grand Opera and for The Sound of Music at Fresno Pacific University. Steven has also had a guest every night since being on the clinic floor in December 2013, with the exception of less than 6 cancellations/no shows. He is currently Paul Mitchell The School – Fresno's Night School Student Council President.
Want to be our next guest blogger? Email marketing@paulmitchell.edu with your name, the school you attend, and your portfolio!