1. Do not leave the house with wet hair.
During the colder months be sure to dry your hair before you leave the house. Adding extra time in the morning to blow dry your hair before jetting out the door will help you avoid catching a head cold. Paul Mitchell's Neuro Dry high performance hair dryer has 4 heat settings and uses tourmaline ions to dry the hair quickly and gently from the inside out. This blow dryer is great from reducing frizz and adding shine.

Using blow-dryers and heat-styling tools contributes to hair breakage, especially in the dry winter months. Be sure to condition and protect hair prior to blow-drying and heat-styling with Paul Mitchell's Heat Seal. Heat Seal can be used on curly or straight hair while providing a light hold and enhanced shine while guarding hair strands from heat damage.

Change your daily hair care regime to your environment instead of sticking with the same products year-round. You may want to switch your shampoo and conditioner to something that's a bit richer to keep hair hydrated and healthy throughout the dry winter like Paul Mitchells Moisture line.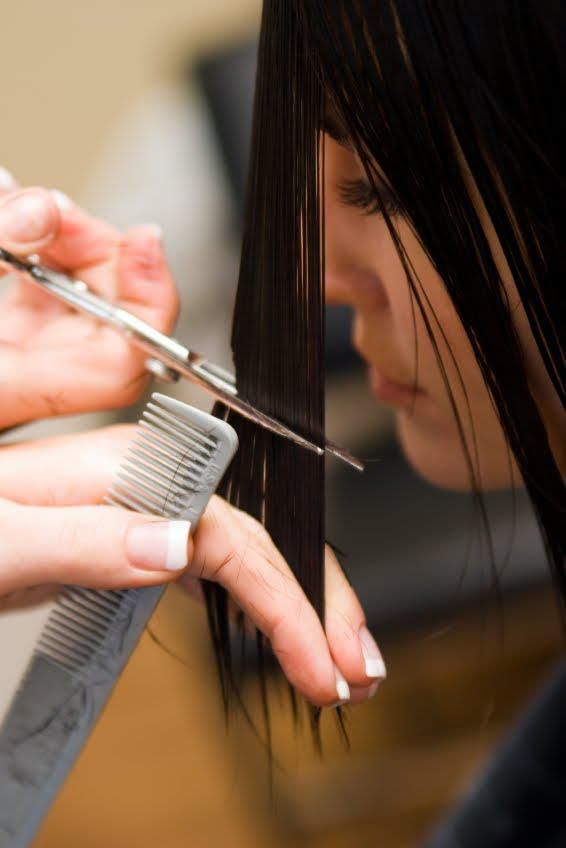 Prevent split ends and keep hair healthy by getting it trimmed regularly every 6-8 weeks. In between cuts, use Paul Mitchell Super Strong Liquid Treatment to strengthen and repair hair for smooth, healthy-looking results.
5. Use a conditioner when washing your hair
Get into the routine of using extra conditioner every time you wash your hair to counteract the damaging cold weather. Look for moisture rich conditioners that are not heavy and will not cause build up. Paul Mitchell's Awapuhi Wild Ginger is a keratin intense repair and protectant treatment for hair that delivers hydration and shine.
Replace your moisture source by doubling up on leave-in conditioner. Paul Mitchell has a moisture product line that is perfect to weather the cold climate. Paul Mitchell's Awapuhi Moisture Mist is a daily leave-in conditioner made with natural ingredients to soften and hydrate hair.
7. Rinse with lukewarm water.
Avoid excessively hot water when you wash your hair. Hot water causes hair dryness and hair color to fade faster. Rinse in lukewarm or even cold water for smooth, shiny hair all year long.
Try to avoid using chemicals on your hair during cold months. This includes perms, relaxers, and peroxide-laden coloring. If you do want a splash of color try getting lowlights or highlights added to just a few strands of hair to give you that extra glow. Using Paul Mitchell Color Care Line will help keep your hair moisturized, full of shine, and maintain a vibrant color.
Coat hair with a light layer of oil to seal and protect it from the elements. Paul Mitchell Styling Treatment Oil is great for adding a lightweight shield leaving hair soft and frizz free. You can also use jojoba and almond oils to add shine, and coconut oil and shea butter are perfect for coarser hair types. Add a few drops of lavender or rose oil for a sweet scent!
10. Protective styling
During the cold winters when hair is more brittle cover up with scarves and beanies, avoid excessive brushing, and use protective styles like buns and cute braids.