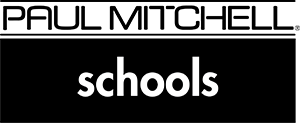 See You On The Red Carpet

Come for the artistry—stay for the networking. Expand your horizons, connect with peers and future employers, and start envisioning your future. We help our Future Professionals grow as artists and beauty professionals by exposing them to several learning and recognition opportunities. And every year, selected Paul Mitchell Future Professionals attend prestigious beauty industry events such as Caper, Beacon and the North American Hair Styling Awards (NAHA).
Request Information
Caper

An educational extravaganza, just for Paul Mitchell Schools students, featuring mind-blowing stage shows, classes with top stylists and the opportunity to meet and network with peers and salons from around the country.
Beacon
The premier national event for cosmetology students—a great place to sneak a peek at the latest trends, rub shoulders with the pros and get the inside scoop on the industry.
North American Hair Styling Awards (NAHA)
The hottest awards show in hairdressing, featuring celebrity hosts and cutting-edge fashion. Each year NAHA gives awards in many categories, including Student Hairstylist of the Year.
Our programs graduate over 10,000 students every year from our 100+ schools. Programs vary by location, so please find a Paul Mitchell School near you for more information on class start dates, tuition and opportunities for scholarships and financial aid.