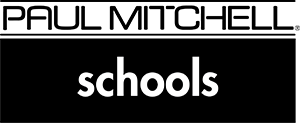 Our Beauty Industry Mentors
Our Beauty
Industry Mentors
From sharing a favorite technique to delivering the inside scoop on industry trends, Paul Mitchell's extensive network of beauty industry stars can inspire and guide you on the path to your dream career.
Robert Cromeans
GLOBAL ARTISTIC & BUSINESS DIRECTOR
Hairdresser, salon owner, platform artist and industry legend—John Paul Mitchell Systems® Global Artistic Director Robert Cromeans' charming wit, innovative artistry and proven business strategies inspire hairdressers around the globe. Few have achieved such international acclaim, and even fewer still have worked so hard to share the keys to success with others. As proud owner of the mega-successful A Robert Cromeans Salons and Walk In Salons by Robert Cromeans, located in San Diego, Las Vegas and Tulsa, Robert shares tried-and-true techniques that are backed by the Robert Cromeans name. This charismatic Scotsman always wraps his message of artistic innovation and contagious entrepreneurship in a package of encouragement: "If I can do it, you can, too!"
John Mosley
Barber Instructor
John's work has been featured on the covers of GQ, Rolling Stone and Billboard. He has worked with top musicians, such as Kendrick Lamar, and many sports figures and actors.
Jason Reyes
John Paul Mitchell Systems International Trainer
As an award-winning Paul Mitchell International Trainer, Jason travels the world doing hair shows, and inspiring and mentoring stylists and Future Professionals. He is a featured artist on John Paul Mitchell Systems® DVDs.
Diana Schmidtke
Celebrity Men's Groomer
As a top male celebrity groomer, Diana styles A-list Hollywood stars for magazine photo shoots, films, and events like the Oscars, and frequently contributes men's style tips to magazines. Diana helped launch MITCH®, Paul Mitchell's men's line.
Brittany Troche
Freelance Makeup Artists and Hair Stylist
Brittany has extensive experience as a hair¬stylist and makeup artist in the entertainment industry, including film, television and fashion editorial. She is Lead Makeup Designer for Paul Mitchell's Artistic Team.
Our programs graduate over 10,000 students every year from our 100+ schools. Programs vary by location, so please find a Paul Mitchell School near you for more information on class start dates, tuition and opportunities for scholarships and financial aid.