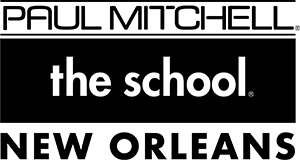 Vanguard College of Cosmetology, A Paul Mitchell Partner School Presents $1,130.25 to House of Tulip
After more than a year of COVID-related school closures, reduced ability to connect and serve others, and canceling their 2020 FUNraising campaign halfway through, the Future Professionals and team members of Paul Mitchell Schools eagerly embraced the chance to help others in 2021. This year's campaign kicked off in August and raised $1.3 million by October 12, bringing the 18-year total to over $23 million.
The nationwide donations to date include over $2.3 million to help cancer-related charities such as Fran Drescher's Cancer Schmancer, City of Hope, Bright Pink, Pancreatic Cancer Action Network, and the American Cancer Society; over $775,000 in support of animal health and rescue through Morris Animal Foundation, American Humane Association, and Best Friends Animal Society; $350,000 to help Habitat for Humanity provide homes for people in need; over $1 million to the Gary Sinise Foundation in support of our veterans, first responders, and wounded heroes; $648,000 to CAST and other organizations that work to end slavery and trafficking around the world; nearly $1.6 million to Children's Miracle Network Hospitals; and over $1.25 million to Food 4 Africa, to provide more than 30 million meals to children orphaned by the AIDS epidemic.
Many Paul Mitchell Schools also allocate a portion of the funds they raise to charities in their local communities. This year the schools donated over $149,000 to 96 local charities. Vanguard College of Cosmetology, A Paul Mitchell Partner School Metairie Campus donated $1,130.25 to House of Tulip. The vision of House of Tulip is to build a community to support Transgender and Gender Non-Conforming (TGNC) people and provide services such as housing, health care, and employment opportunities.
"Giving back to our community is so important to our Future Professionals and team," says School Owner, Giulio Veglio.
"We chose House of Tulip because they are a non-profit collective creating housing for the TGNC people in Louisiana. We are honored to support them in this valuable work."
Paul Mitchell Schools Dean and Co-founder Winn Claybaugh says, "Throughout the pandemic, the health and safety of our students and team members became our highest priority, but the needs of our supported charities and the people they serve remained high on our list. Although our regular lives were on hold for a while, the needs of the people we serve through these charities were not on hold."
With over 110 locations across America, Paul Mitchell Schools have always supported local organizations and activities such as Boys and Girls Clubs, toy drives, senior centers, and other community events. Each year, hundreds of students cut hair and help at Mother's Day and back-to-school events at the Fred Jordan Missions in Los Angeles's skid row, attended by thousands of women and children. Every December, students and team members across the country pamper and bring holiday cheer to nursing homes and senior centers on "Ann Bowler Day," a Paul Mitchell Schools' tradition that honors the elderly. On 9/11 and Veterans Day, students and team members hold special events and fundraisers and provide complimentary services for their local first responders, military personnel, police, and firefighters. At Paul Mitchell Schools, the giving never stops.
About Paul Mitchell Schools
At Paul Mitchell Schools, we believe that education is an adventure and the learning experience needs to be fun and well-rounded. During the Covid-19 pandemic, we quickly developed distance and hybrid courses to provide safe, uninterrupted, quality education and support to our Future Professionals and team members. Whether delivered in person or virtually, our courses focus on important theory, practical, and business skills with an emphasis on social and community responsibility. Our Learning Leaders are trained to draw out the artist in our students and prepare them to enter their chosen careers as community-conscious salon, barbershop, beauty, and spa professionals.
Through our annual "FUNraising" campaign, we've raised and donated over $23 million in support of many charitable causes. We've built homes with Habitat for Humanity, helped hospitalized children through Children's Miracle Network Hospitals, fed thousands of African orphans, assisted veterans and first responders, built clean water wells in struggling nations, and supported the victims of AIDS, human trafficking, breast cancer, homelessness, domestic abuse, and hundreds of other causes.
Established over 40 years ago, the Paul Mitchell network is nearly 50,000 salons strong and in 81 countries worldwide; every professional hairdresser knows the Paul Mitchell name. With the addition of more than 100 Paul Mitchell Schools, we've taken the world of cosmetology, esthetics, and barbering education by storm! Visit www.paulmitchell.edu to learn more.