Meet The Newest Member of the Awapuhi Wild Ginger Family: Introducing the MirrorSmooth Collection
Just when you thought that the Paul Mitchell Awapuhi Wild Ginger line couldn't get any better, they released the Mirror Smooth collection.
Featuring Moisturizing Shampoo and Conditioner designed to eliminate frizz, add moisture and superior softness to your tresses, the Mirror Smooth line also includes a High Gloss Primer that smoothes the cuticle and provides thermal protection.
The Science of Smooth
The KeraReflect blend makes hair flawlessly smooth and protects your hair from the heat from styling tools. Abyssinian oil also contributes to the nourishing and restorative effects of the Mirror Smooth system, it's derived from the seed of a mustard plant native to mediterranean areas.
Paired with the ultra-moisturizing effects of the wild awapuhi ginger from the Paul Mitchell organic ginger farm and the Mirror Smooth collection is exactly what you need to tame your frizz, and boost your shine.
The Goods
The innovative MirrorSmooth Shampoo is sulfate-free rich foam which restores optimal moisture balance in your hair. It helps to prevent frizz and flyaways and lock in shine. The Mirror Smooth Conditioner hydrates and instantly detangles and creates a shiny long-lasting finish. This conditioner also helps to protect hair from damage caused by using thermal styling tools. While the High Gloss Primer which adds supreme shine and more thermal protection by priming the surface of the cuticle for a polished and shiny look.
Use this Paul Mitchell Salon Locator to find your nearest Mirror Smooth retailers.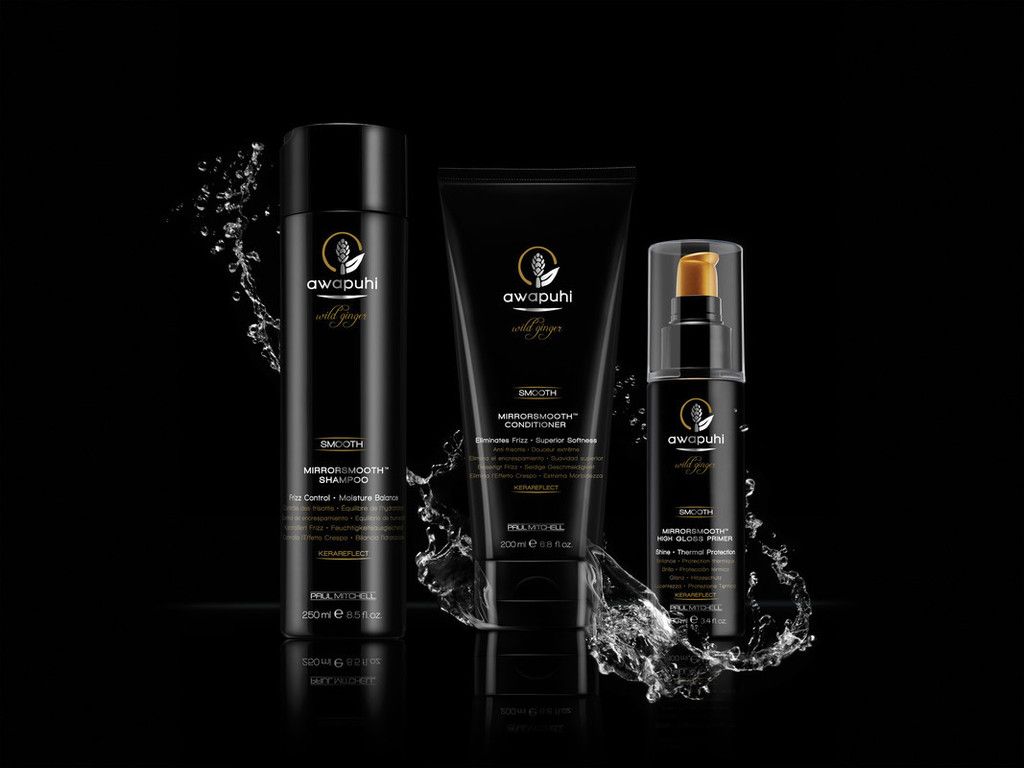 http://locator.paulmitchell.com/SalonLocator/
Are you interested in a career in the beauty industry? Learn about scholarship opportunities today! http://l.inkto.it/2neq3