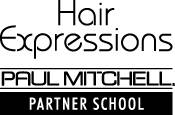 Building Your Book of Clients Fresh Out of School
The way you build your book of clients after graduation will set the tone for how you will continue to grow your clientele throughout your career. Your first group of clients are some of the most important, as word of mouth and referrals are going to be a key ingredient to success. If you're ramping up to beauty school graduation, read our tips for filling up your appointment book now!
Connect With People You Know
Friends, family, and neighbors will most likely be your first clients, and if they're not, get on it! You've already built a certain amount of rapport with these people, so they are more likely to book with you based on that alone. Before they leave your chair, make sure to tell them to refer their friends, too.
Connect With People You Don't Know
Cold calling customers doesn't work any more, but there is a way to connect with strangers in this day and age. Social media is your safe space for reaching out to people you might not be fully acquainted with. A huge pro to entering the social media space is that people who follow you or like your stuff are interested in what you do. Way back when you might be dialing phone numbers of people who weren't even looking to get a new hair 'do!
Offer First-Time Discounts
If you can, offer first-time guests a discount or a small freebie. This is a great way to keep people coming back for more, asking for add ons. This is also a good way to encourage referrals. If you work for a salon and are not renting your booth or freelancing, make sure to OK this practice with your boss.
Offer a Unique Experience
Don't do it the way everyone else does. Create a completely different experience for your clients. This can come down to a few little things. Maybe you offer a few hair colors that are rare, maybe you know a unique skill that you learned in school, or maybe you just have a fun and outgoing personality. Set yourself apart, and make yourself memorable.
Already a seasoned stylist? What are your tips for people just spreading their wings? Make sure to share with us on Facebook! If you're interested in learning how to become a hairstylist, check out our program!