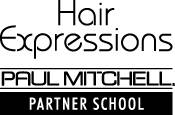 The Value of a High School Diploma
Many wonder why a diploma is required for trade schools and vocational schools, and you might be one of them.
Read on to find out why you need a diploma to go to cosmetology school, and how earning one will make for a much brighter future.
Why Is a High School Diploma Important?
Education can be expensive, and few people can pay the costs of their education in-full and out-of-pocket.
Earning a diploma or a GED equivalent means that you will be eligible to apply for Pell Grants and other forms of federal assistance for school.
Not to mention that people with a diploma or equivalent statistically tend to earn more annually and are able to obtain sustainable positions.
What if I Don't Have My Diploma?
The General Equivalency Diploma (GED) is very accessible, with many online options available. If you work full time and are unable to physically attend courses, there are solutions available. Ask an admissions counselor for help to find out what they are.
Remember!
The GED courses and practice tests can be completed online but you will need to physically take the test, avoid courses that say you can take the test online. GED certificates will be awarded by the state and they'll have to verify your identity before issuing a diploma.
On that note, also be sure to verify that the school you select is accredited by an agency that will be accepted by colleges, trade schools, and employers.
Speak with an admissions counselor and find out what your next steps should be if you need a diploma.
Have a diploma and need to get started? Paul Mitchell the Rockville can help, learn more here.