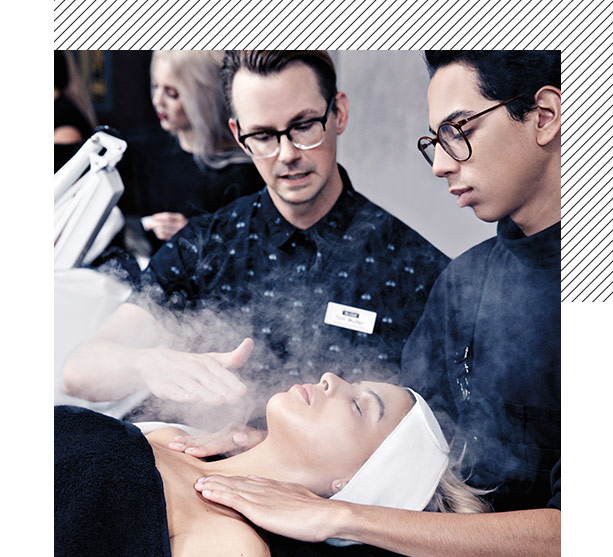 The Skin Academy
Learn the science of healthy skin.
We train you hands-on in classic professional techniques and skincare innovations and technologies—plus the business skills you'll need to launch your career. From skin analysis, ingredient technology and prescriptive retailing to waxing and makeup techniques, our program offers preparation for a career as a skincare therapist.
Find a Location
Click on your preferred location below for more information.
California
Connecticut
Georgia
Idaho
Illinois
Maryland
Missouri
New Hampshire
New Jersey
Oregon
Tennessee
Texas
Utah
Washington