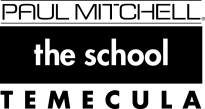 Seth Maxwell at Paul Mitchell The School Temecula on April 5, 2023
Seth Maxwell's life is busy and full—just the way he likes it! Like
most 30-somethings, Seth wears many hats: son, friend, activist,
producer, actor, and speaker. He is the founder of Thirst Project and
the founder/CEO of Legacy Youth Leadership: two creative, diverse
nonprofits working to end the global water crisis and develop young
people's leadership skills. Seth built and led these organizations to
an average of $4 million+ per year in revenue, impacting the lives of
millions of people. He was named to Forbes' 30 Under 30 in 2014
and has been honored with numerous awards for his
humanitarianism and philanthropy. A storyteller at heart, Seth has
spoken internationally at schools, churches, conferences, and
meetings at the Obama White House. With his inspiring and
humorous style, Seth challenges people to fulfill their true purpose
and become engaged and socially conscious human beings.
Follow Seth on Instagram:
@sethmaxwell1 @thirstproject @legacyyouthleadership
April 5, 2023: 1:00–3:00pm // April 5, 2023: 5:30–7:30pm
Paul Mitchell The School Temecula: 27536 Ynez Road, Suite E-1, Temecula, CA 92591
Please RSVP via email to Courtney at courtneyd@temecula.paulmitchell.edu
All Andrew Gomez Dream Foundation events are open to the public. Reserve your seat today.