JOHN MOSLEY: "Come Early,Stretch Yourself, Leave Late"
Someone pinch us. The barber behind celebrities such as Kendrick Lamar and Eminem carved out three days to spend with our Future Professionals and stylists from our salon families! No big deal.
John Mosley has a long list of credentials. One vast accomplishment is his place in building up the barbering program for all Paul Mitchell Schools, landing him a vital role in the Paul Mitchell Advanced Academy. For Mosley, he would prefer not to be referred to as a "big deal." In fact, he has nicknamed himself "Popular Nobody." Mosley may be taking the Barber World by storm, but he doesn't want that kind of reputation. He would rather focus on staying grounded and ambitious.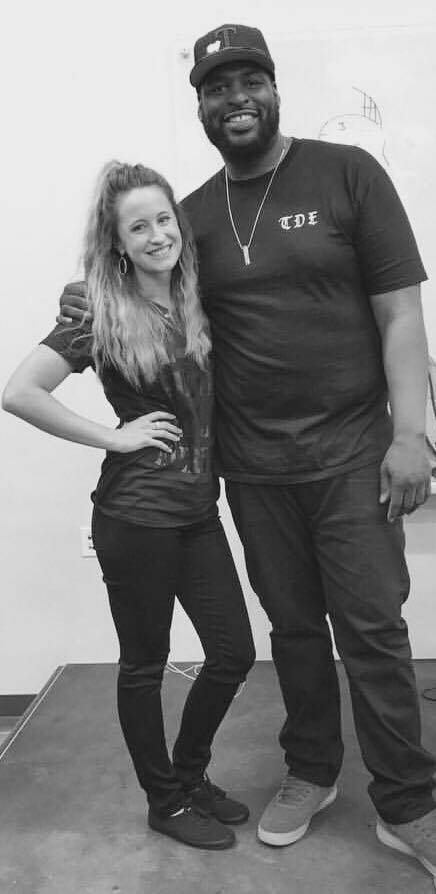 In his three-day visit, Mosley instructed two hands-on classes and two look and learns. He has an ingenious approach with inspiring our Future Professionals. Sure, he covers the bases of completing an exceptional fade but his main emphasis is work ethic and character. "Cutting hair is easy. Being a good person is harder. You're going to be tested every day. Make sure you're hustling in the right way." It can be quite a challenge to stand out in this competitive industry our Future Professionals have chosen to embark on. Mosley reminded them what Paul Mitchell culture is all about:: Connecting with your community. Giving back to those same individuals who may eventually pay your car payment. Showing your personality in your craft. " There's no such thing as stealing a client. It's the clients choice to recognize what you are doing differently and wanting you to be the one to take care of them. You just gotta come early, stretch yourself, and leave late. " Nuggets of wisdom from a man who has truly remained grounded and ambitious throughout his journey.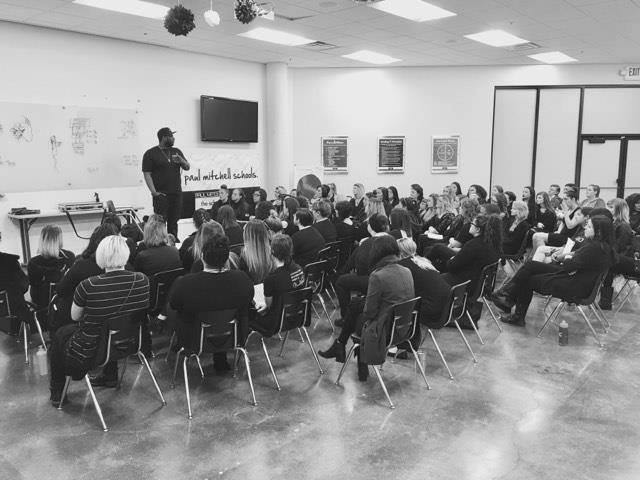 A huge thank you to John Mosley and Adam Reynold's of Hanzo Hattori Shears for spending a few days with us. We sincerely can not wait to have you back.
Follow Popular Nobody on Instagram as he continues to inspire Future Professionals throughout the Paul Mitchell Network. @popular_nobody. Article produced by Marketing Leader, Erin Coleman. Erin is a passionate writer who embraces any opportunity to connect with Future Professionals, Alumni, Industry Professionals, and Salon Owners. Stay tuned for what she does next.@pmtstulsa