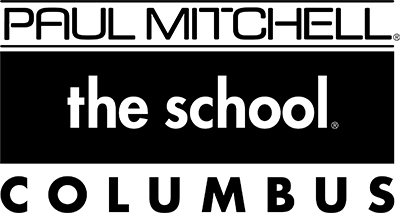 The Voices of Tomorrow: Our Future Professionals Tell All
We know that starting your career in the beauty industry is nerve-racking for some and exciting for others. Our Future Professionals (students) are here to tell you their personal stories on why they chose the beauty industry and what challenges they had to overcome to start their cosmetology journey. Here at Paul Mitchell The School Columbus, we have the opportunity to meet some amazing Future Professionals. Each one of our Future Professionals has a life story and a passion for this industry, we are delighted to share some of the stories in this blog.
Say hello to our Future Professional @Ryan_Does_Hair ?  Ryan is a student in our Cosmetology Program! We wanted to interview Ryan to discover his why and his passion for the beauty industry here is what he had to say:
Why did you choose the beauty industry?
"For as long as I can remember, I have had a passion for all things hair related. As a very young child, I would style my mom's hair with sponge curlers and bobby pins. My favorite fairy tale has always been Rapunzel because of her beautiful, long, golden hair. In high school, I began experimenting with my own hair. Like so many brunettes, I wanted to see what it was like to be blonde! After watching "The Outsiders" in school my freshman year and seeing how Pony Boy transformed from brown to platinum by brushing hydrogen peroxide into his hair, I did the same. I thought it was fascinating that a color change like that could happen so easily! Well…needless to say, my hair ended up a brassy shade of golden-orange…not what I was aiming for. Through the years I tried all kinds of ways to get my hair to go platinum and eventually achieved it by using a bleach powder from Sally's mixed with a 40 volume cream developer and then a violet base toner after bleaching. By the end of my senior year of high school, I was coloring my sister's hair along with most of my friends (male and female) as well as becoming the "go-to" for high school dance updos."
What is your favorite service to perform? 
"Elaborate updos (prom, wedding, theatre with a focus on historic and fantasy looks) …I also love coloring and styling wigs!"
What made you choose Paul Mitchell The School Columbus?
"I did in-depth research on the local school options and received advice from numerous stylists with diverse backgrounds and experiences, both of which led me to make Paul Mitchell The school of my choice.   Not all of the stylists I spoke to went to Paul Mitchell but the ones who did speak very highly of the experience they had during their time here.  They gave the school a glowing recommendation.
In addition, I was very impressed when I learned that there is such an emphasis put on job placement.  A job lined up coinciding with getting my license is extremely important to me!  I feel confident that this will be the case with Paul Mitchell The School Columbus."
"Although it will require a lot of time and hard work, following my heart to make this career change was the right choice for me to make and I would pass that along as a sound piece of advice to all."
What do you plan to do after graduation?
"My immediate plan after graduation is to start at a boutiquey/specialty salon local to Columbus.  My long term goals are less specific but equally if not more exciting.  With a cosmetology license, the possibilities are so many.  I can see myself having my own loft or even owning a salon on my own or with a partner eventually. I can see myself doing hair for wedding parties and proms. I can see myself continuing my education in the beauty industry, getting certified to do extensions. I can also see myself becoming an instructor. I can see myself making high-end wigs. With my experience in the photo industry and theatre, I can also see being part of that world again but on the creative side rather than production. What is exciting to me is that there are so many routes I can go with my cosmetology license and I am excited to experience all of it!"
Did you have any challenges when trying to pursue your beauty career?
"After graduating high school, I went to college at Ohio State. Although hair styling was a passion of mine, going into cosmetology was not something I considered doing as a career at that time.  My expectation was that I would go to college, get my degree, move back to my hometown, and get a job as my dad had done. I got accepted into the Fisher College of Business, not really knowing what I wanted to do with my degree or where that might take me. Business as a major seemed like a smart move because it was less specific to a certain skill set in comparison to other majors. At 18 years old, I was not ready to decide what I wanted to do as a career for the rest of my life.
In my sophomore year I got a job working for a popular fashion retail store at the Easton mall in Columbus. This exposed me to a career path I was not aware of … fashion retail. After graduating college I became a store manager then moved my way up the corporate ladder, shifting jobs several times within the company. For over a decade I worked in fashion retail and I truly value the experience I gained and the wonderful friends I made.
I found myself without a job in Spring 2020 due to the impact COVID-19 had on retail. Although losing a job is not typically looked upon as a blessing, I saw it as an opportunity to pursue a career in a field that I have always been passionate about, in an environment I would thrive in. I have taken advantage of this opportunity to make a shift into a career I see myself doing for the remainder of my working life."
Who has been your biggest supporter?
"I am extremely lucky to be surrounded by so many people who support me, wholeheartedly. My partner, my family, and my friends have all shown overwhelming support in my decision to make this leap into the beauty industry. I have also received complete support and encouragement from the AMAZING PMTS Columbus Staff as well as my classmates. I look forward to coming to class every single day!"
What advice would you give to other Future Professionals or others who are interested in joining the beauty industry?
"It is never too late to make a change. Take that chance, make the leap…you only live once so live life to the fullest. Although it will require a lot of time and hard work, following my heart to make this career change was the right choice for me to make and I would pass that along as a sound piece of advice to anyone."
Follow Ryan on his Cosmetology journey by following his beauty professional Instagram page – @Ryan_Does_Hair