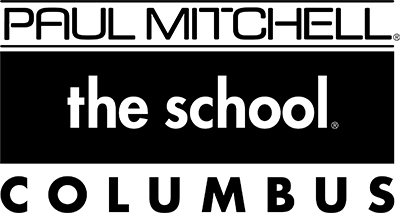 The Voices of Tomorrow: Trinity Gray
We know that starting your career in the beauty industry is nerve-racking for some and exciting for others. Our Future Professionals (students) are here to tell you their personal stories on why they chose the beauty industry and what challenges they had to overcome to start their cosmetology journey. Here at Paul Mitchell The School Columbus, we have the opportunity to meet some amazing Future Professionals. Each one of our Future Professionals has a life story and a passion for this industry, we are delighted to share some of the stories in this blog.
Say hello to our Future Professional @_businesswtrin_ ?  Trinity is a student in our Cosmetology Program! We wanted to interview Trinity to discover her why and her passion for the beauty industry here is what she had to say:
Why did you choose the beauty industry?
"I chose the beauty industry to help others, so I could make them feel amazing when they walk out of my chair. I love being creative, it doesn't matter what I'm doing it could be makeup, hair, nails, and/or a facial. I want my clients to feel good about themselves because I realize that everybody has a battle to go through so I give it my all to make them feel great. I love to see a big smile on everybody's face and that helps me know that I helped them accomplish their goals and make their days. That's why I wanted to be apart of the beauty industry because this is my passion, this is my gift, and I want to shine."
What is your favorite service to perform? 
"My favorite service to perform would be everything honestly. I love doing a lot of techniques, if I don't know how to master a specific technique I will practice it and do more research to better understand it. That could be any technique involving makeup, hair, nails, and skin."
What made you choose Paul Mitchell The School Columbus?
"A lot of people inspired me to go here. They told me to enjoy everything that Paul Mitchell has to offer. To be honest, it's been a hard year, and me just coming back to school is my happy place. I love all of the teachers and every detail we learn in our education. Paul Mitchell has made a really big impact in my life and this will help me achieve my career goals. I love it here."
"My goal is to look back 10 years from now and see all my work and growth that I have accomplished. Because I know that this beauty industry will go miles away and I am taking my walk to get there."
What do you plan to do after graduation?
"After I graduate I plan to open up a salon. But my salon will offer various services. Even the tools and products will be made by me. My other goal is to open up salons across the world. Best of all I want a large bus that will travel around to different locations and provide hair & makeup services. My ultimate goal is to give back to communities by making wigs and giving free services to people who are in need."
Did you have any challenges when trying to pursue your beauty career?
"Yes, the biggest challenge I faced during my beauty career is the loss of a father, which was extremely hard. He was my biggest supporter in attending cosmetology school. He wanted me to follow my dreams of becoming a cosmetologist. We had many talks about my dreams and goals. Another challenge I faced was that I was embarrassed about coming back after my father passed away. I was scared and I was nervous only because I didn't know how to face this situation. I wasn't prepared for my life to change like this. But I'm so glad I have Paul Mitchell holding me together."
Who has been your biggest supporter?
"I'm thankful for everybody and everything that is apart of my life. Who are my biggest supporters? My family, my friends, staff members at the school, PMTS Columbus, and most of all clients."