The Andrew Gomez Dream Foundation Presents Patrice Washington!

3000 Morse Rd. Columbus, OH 43231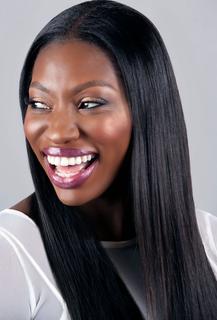 Patrice Washington is a nationally recognized best-selling author, featured columnist, television commentator, transformational speaker, spokesperson, radio host, and leading authority on personal finance, entrepreneurship, and success for women and youth. Nationally known as "America's Money Maven," Patrice is a recurring voice on NBC, FOX News, Black Enterprise, The Huffington Post, Essence magazine, and more. She's been profiled by The New York Post, Success magazine, and Women of Wealth magazine and is most known as the personal finance voice of the Steve Harvey Morning Radio Show, where she hosts her own weekly segment, "Redefining Wealth with Patrice Washington." Patrice is committed to redefining the term "wealth" and encouraging people to pursue their dreams, be fulfilled, and earn more without chasing money.
If you're interested in attending this event, please contact Rebecca Wilson at rwilson@pmtscolumbus.edu. Thank you!
I Want To Attend