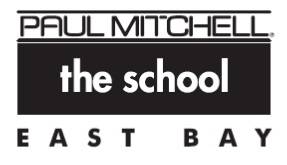 We've all seen the viral Tik Tok  videos for skincare tips with the discovery of the dreaded mask-ne! (mask-acne) , and the countless Youtube videos for D.I.Y face masks all over the internet. The shift of priorities from cosmetic sales to skin care products, rates jumped in 2020 staying on trend and creating buzz around the idea of keeping beauty alive through our largest organ of the body, our skin. One thing the internet has reminded us of all year long; skin is in!
With half the world wearing less makeup and the younger generations focusing on the importance of SPF and serum routines, we've yet again seen GenZ setting trends for all ages. This time, it's not a TikTok trend, or a fashion fad; it's something good for us; skincare. WIth the re-opening of salons and services, the population has realized a luxury they once oversaw, facials, hair removal and spa treatments, is now what they crave most. The demand continues to grow for Estheticians in the San Francisco Bay Area and, the national average earnings took a rise of +16%! Did someone say more money in your pocket living in the Bay?! Yes, please.
At Paul Mitchell The School East Bay, we support creative freedom alongside the hands-on learning experience with friends, family and guests, grasping the fundamentals of the Esthetician industry through our structured program, creating a powerful foundation to set our Future Professionals up for success. The knowledge our students gain through the first six weeks of Core creates the baseline understanding of eyelash extensions, facials, skin analysis, hair removal and so much more. Throughout the remainder of our course, our Future Professionals spend their time learning hands-on techniques and modern trends in the industry that set them apart.
The only online trends worth trying are the ones tested by a licensed Esthetician.
We are excited to see the esthetician industry grow more over the next few years, and will keep you posted on any new trends or TikTok worthy products to try.
PS – The only online trends worth trying are the ones tested by a licensed Esthetician. I said what I said.
XO, Michelle Dabu
Admissions and Marketing Specialist
Follow us on Instagram and TikTok @pmtseastbay / Check out our Esthetician start dates!