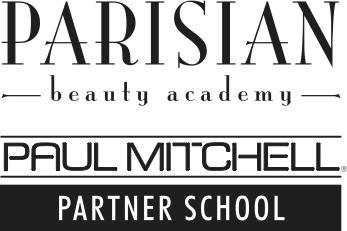 7 Quotes About Hair, Passion & Determination to Put in Your Salon
Everyday you wake up ready to take on your next adventure. The next client, the next haircut, the next vivid color; you're ready to pursue your next service with passion and determination. There's something to be said about those who pursue their passions with vigor. Inspire yourself and everyone who enters your salon by using one (or more!) of these quotes on your walls, front desk, or mirrors..
Passion+Career
Here at Parisian Beauty Academy, we know all about having a career you love. We get to encourage aspiring beauty pros to pursue their dreams all day. It inspires us when our students go out and do great things. This quote perfectly sums up the beautiful results of passion+career.
"It is a beautiful thing when passion and a career come together."
Perfect Hair
We all struggle with misfortunes and mishaps every once in awhile, but don't let a bad day turn into a bad hair day. Get your hair done and go conquer the world!
"Life isn't perfect. But your hair can be."
Happy Hair
Ahhh! Walking out of the salon with freshly washed, cut, and colored hair feels like walking out of the dentist's office after a cleaning. There's nothing quite like happy hair.
"Happy hair, happy life!"
Hair Love
For every passionate stylist, love is in every lock.
Fearlessness
Don't let anything stop you from pursuing your dreams. As a stylist, you've already conquered school, the licensing exam, and now you're running your own salon. Keep being fearless and headstrong in your career!
Art
Stylists are, in a way, artists. They create new colors, new styles, and even new people with their work. As a cosmetologists, you can have the power to change someone's life, and that's a beautiful thing.
Eternal Learning
The beauty industry is ever changing. In order to be at the top of your game, giving your clients the best service possible, you've got to continue to learn and grow as a stylist.
"The best hairstylists never stop learning."