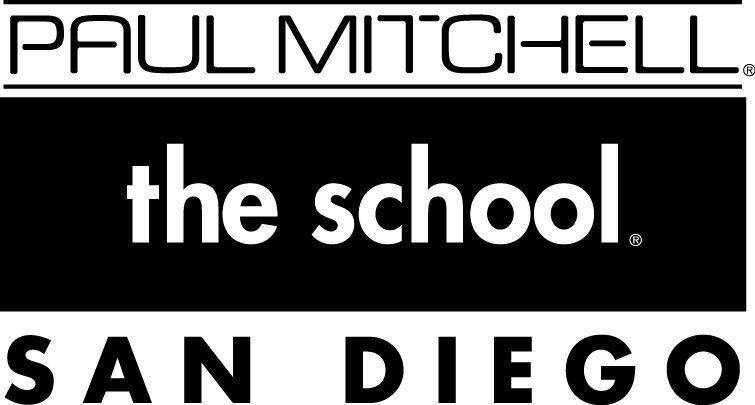 Cosmetology & Beauty School - San Diego, CA
Your Education Story Starts Here

Find your niche. Follow your passion. You can make it happen—and we can help.
Request Enrollment Information
Paul Mitchell The School San Diego - Cosmetology School

Helping to beautify the lives of students (we call them Future Professionals) and guests since 2004, Paul Mitchell Beauty School San Diego resides in the heart of the Financial District in downtown San Diego—a mere three blocks from Horton Plaza. Interestingly, our space was not always a cosmetology school. Our 17,500 square-foot building was built in the 1980s, with an open layout and intricate stonework that adds a unique historical feel. The facility was first used as a Sumitomo Bank; it wasn't until 1999 that the building took a step toward becoming the cosmetology school it is today, when it was transformed into A Robert Cromeans Salon. The rest, as they say, is history.
Paul Mitchell The School San Diego has graciously accepted a number of awards, which our students and staff worked tirelessly to achieve. The first came from City Beat magazine in 2008, honoring our school as the Best Salon San Diego. In more recent years, we have also been awarded with the Excellence in Operations (2009) and Excellence in Sales (2011) distinctions from John Paul Mitchell Systems, besting every other school within the Paul Mitchell Schools network.
Our cosmetology school's recipe for success is simple. We take driven, talented, and intelligent Future Professionals who have a passion for learning, and mix them with our friendly, knowledgeable staff, whose combined experience eclipses 100 years. Come experience what makes us a cosmetology school like no other!
At Paul Mitchell The School San Diego, your educational journey will be an incredible adventure of artistry, business, and fun!
Visit Our Campus
Financial Aid
and Scholarships

We love supporting the dreams of our beauty school Future Professionals. That's why our Financial Aid Office at our San Diego campus is here to help educate you on the types of financial aid. There are several financial aid, alternative funding, and scholarship options available to those who qualify.
Explore Your Financial Options
MAKING A DIFFERENCE
IN SAN DIEGO

Our students (we call them Future Professionals) donate their time, talent and energy to various charities through cut-a-thons, fashion shows and countless other fundraising events and philanthropic activities. We make a difference—and have fun doing it!
See How We Give Back
Digital Support

Whether they're at home, in the classroom, or even getting inspired in the gardens of Balboa Park, our students always have access to their assignments, the latest school news, and career tips from beauty industry leaders at their fingertips.
Find Out How
Student Teams

At Paul Mitchell The School San Diego, education doesn't end at the classroom door. Our student-run Green Team teaches our school and local communities how to respect the Earth and find innovative ways to reduce, reuse and recycle.
Learn More
We are committed to the health and well-being of our entire school community. For health and safety resources, and current information, visit our dedicated COVID-19 page.
Learn more about our cosmetology school's graduation, placement, and licensure rates, and much more.
For Students who would like to make an online payment, please click the button to be taken to our Payment Portal.
Make A Payment!
You can make a payment today by clicking the link below.