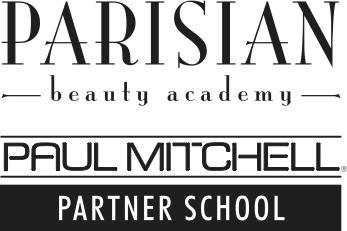 Cosmetology & Beauty School - New Jersey
Your Education Story Starts Here

Find your niche. Follow your passion. You can make it happen—and we can help.
Request Enrollment Information
Parisian Beauty Academy: A Paul Mitchell Partner School - Cosmetology School

At Parisian Beauty Academy, we have a long and illustrious past. Founded in 1950, students began coming to cosmetology school for a beautiful future. They flocked to our beauty school to learn beauty tips offered by our staff of Learning Leaders.
Decades later, not much has changed in terms of obtaining an elite education from our beauty school. Thanks to our partnership with Paul Mitchell Schools, Parisian Beauty Academy Paul Mitchell Partner School, is known as the place to go to get an education, with our modern training facility and staff of Learning Leaders.
We are conveniently located in Bergen County, with a palpably energetic and welcoming feel. There is a reason that thousands of students have chosen to call our cosmetology school home: because we truly are a family here.
Learn more about the cosmetology, manicurist, skin care, and teacher training programs we offer at our beauty school. We also invite you to visit our campus, where you'll see firsthand why so many people have trusted us with their futures.
Visit Our Campus
Financial Aid
and Scholarships

We love supporting the dreams of our Future Professionals. That's why our Financial Aid Office at our Parisian Beauty Academy campus is here to help educate you on the types of financial aid. There are several financial aid, alternative funding, and scholarship options available to those who qualify.
Explore Your Financial Options
MAKING A DIFFERENCE
IN HACKENSACK

Our students (we call them Future Professionals) donate their time, talent and energy to various charities through cut-a-thons, fashion shows and countless other fundraising events and philanthropic activities. We make a difference—and have fun doing it!
See How We Give Back
Digital Support

Whether they're at home, in the classroom, or  experiencing the beauty of Great Falls National Historical Park, our students always have access to their assignments, the latest school news, and career tips from beauty industry leaders at their fingertips.
Find Out How
Student Teams

At Parisian Beauty Academy, education doesn't end at the classroom door. Our student-run Green Team teaches our school and local communities how to respect the Earth and find innovative ways to reduce, reuse and recycle.
Learn More
OUR NACCAS
APPROVED PROGRAMS

Braiding (50.00 hours)
Cosmetology Hairstyling (1200.00 hours)
Cosmetology Hairstyling (Spanish) (1200.00 hours)
Manicuring (300.00 hours)
Skin Care (600.00 hours)
Teacher Training (600.00 hours)
We are committed to the health and well-being of our entire school community. For health and safety resources, and current information, visit our dedicated COVID-19 page.
Learn more about our graduation, placement, and licensure rates, and much more.