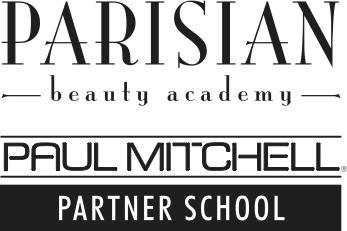 The Makeup Program
Learn about the art of professional makeup from instructors who are knowledgeable, experienced makeup specialists. This program goes beyond the makeup basics taught in most cosmetology programs and delivers in-depth preparation for you to start a career as a makeup artist. From hands-on training in application techniques to consultation and development of a hard-copy makeup portfolio you'll discover the skills you need to begin a career as a makeup artist in salons, spas, bridal, editorial, runway, film, and television.
Become a Certified
Makeup Artist

Welcome to your journey to becoming a true makeup artist! Along with Muse Beauty Pro, our certified team of makeup instructors are all professionals in the field and understand the importance of giving the necessary exposure to the business. Our hands-on curriculum is formatted to educate, inspire and empower the working makeup artist.  Muse Beauty Pro curates and collaborates with brand partners; from education to product development; ensuring the finest professional performance makeup and tools.
This unique program includes all aspects of makeup artistry, including client makeover, runway, bridal, multimedia, camouflage, editorial, special effects, film and television.  Become certified in as little as three weeks! Call
201-881-8150
to learn more about our upcoming day & night classes
Request Information
STUDENT KIT

We want you to be prepared. That's why our Future Professionals receive their own professional kit packed with all the essentials—brushes, cleansers, lip and eye color pallettes, liners, blush, mascara, lash extensions, and more—so you're ready to succeed in school and launch your dream career.
Learn more about our graduation, placement, and licensure rates, and much more.
Our Makeup
Artist Programs
HOW MUCH WILL IT COST?
School Supplies, Kit, and Tuition Costs
Tuition: $3,600.00
Application Fee (nonrefundable): $25.00
Registration Fee: $75.00
Equipment, Kit, Supplies, uniform: $1,050.00
Total Cost: $4,750.00
Please contact your admissions representative for tuition information.
How long will it take?
School Required Hours
Please contact your admissions representative for tuition information.
When can I get started?
Ready to get started? Here are our upcoming start dates for this program:
Please check back later for class start dates.
STUDENT EDUCATIONAL MATERIALS
1 Ben Nye Special FX Kit
1 Delux Makeup Artistry Kit
REQUIRED TEXTBOOKS
1 iBook ISBN-13: 9781439059234, $149.97
1 Milady's Standard Makeup 2012 Textbook (hardcover) ISBN-13: 9781111539597, $66.95
Net Price Calculator
Use the Net Price Calculator to estimate tuition information based on what similar students paid in a previous year.
Launch Calculator
Funding Your Education

Curious about your future as a barber? There are a wide variety of financial aid options out there—and we're here to help you find them. Get information about tuition, financial aid, scholarships, and more from our helpful Parisian Financial Aid Leader.
Learn More
Request Enrollment Information