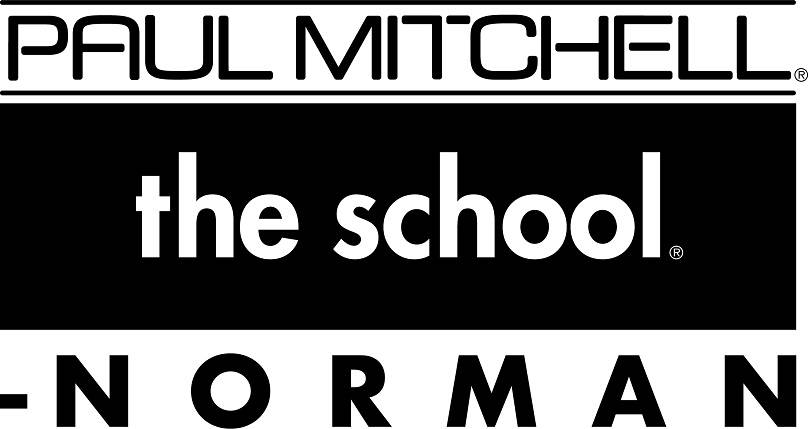 Cosmetology Programs
Cosmetology School in Norman, OK
We educate and train our students (or as we call them, Future Professionals) to begin their careers in the beauty industry as licensed cosmetologists. Future Professionals are guided by our Learning Leaders through the cosmetology program's three levels—Core, Adaptive, and Creative—taking on more advanced techniques and building real-world skills and confidence as they move through each stage. Our cosmetology program curriculum includes Paul Mitchell Advanced Education's proprietary Cutting System, Color System, Texture System, Short Hair System, and Makeup System.
Level 1: Core
Level 2: Adaptive
Level 3: Creative
Level 1: Core
A foundation course focusing on the fundamentals of cutting, color, texture, styling, skin and nails, and an introduction to our Paul Mitchell Schools culture. Future Professionals learn the fundamentals in theory, then practice them hands-on in the safe environment of the classroom. You'll work on mannequin heads and receive close, personal attention from a Learning Leader guiding you every step of the way.
Technical Areas Covered Include:
Braiding, up-styling and finishing
Perming and smoothing hair
Hair coloring and lightening
Precision haircutting skills
Manicure, pedicure, makeup and facials
And much more
Level 2: Adaptive
The learning continues in the classroom and in the clinic classroom, where Future Professionals practice and perfect the fundamental skills learned in Core. Adaptive-level students work on live models in a salon-like environment with the oversight and support of their Learning Leaders. You will work with professional products and learn how to conduct client consultations and create extraordinary guest-service experiences.
Areas Covered Include:
Practice on real people in a salon-like environment
Perfect your skills with help from Learning Leaders
Level 3: Creative
The Creative phase is where Future Professionals begin to expand their skills and learn more advanced and creative techniques. At the Creative level, students prepare to become salon-ready by working more independently. The pace and conditions are similar to those in a salon. You will develop your speed, build a résumé and portfolio and prepare to pass the state board test.
Areas Covered Include:
Work independently (under the supervision of a Learning Leader)
Prepare a career portfolio
Prepare to pass the State Board test
Develop speed and prepare to start your career
Student Kit

One of the most exciting days for our Future Professionals is the day they get to unwrap their very own professional kit. It's packed with all the essentials—hot styling tools, mannequin heads, combs and brushes, scissors and clips, and much more—so you're ready to succeed in school and launch your dream career.
Digital Support

When you have the latest technology and resources at your fingertips, you'll be more successful in school and in your career. Future Professionals have on-the-go access to schoolwork, advice from industry leaders, Paul Mitchell cutting and coloring apps, our exclusive Business Fundamentals: Connecting to My Future curriculum and much more.
Learn More
Learn more about our graduation, placement, and licensure rates, and much more.
Cosmetology
HOW MUCH WILL IT COST?
School Supplies, Kit, and Tuition Costs
Tuition $19,500.00
Equipment, Textbook, Supplies (non-refundable) 5,083.00
Registration Fee 75.00
Application Fee (non-refundable)* 25.00
TOTAL COSTS $24,683.00
HOW LONG WILL IT TAKE?
School Required Hours
Commitment to Complete Program: 1500 hours
WHEN CAN I GET STARTED?
Ready to get started? Here are our upcoming start dates for this program:
June 12, 2023 - 4 Day Full Time - Cosmetology
July 10, 2023 - 4 Day Full Time - Cosmetology
August 14, 2023 - 4 Day Full Time - Cosmetology
September 18, 2023 - 4 Day Full Time - Cosmetology
October 16, 2023 - 4 Day Full Time - Cosmetology
November 13, 2023 - 4 Day Full Time - Cosmetology
December 11, 2023 - 4 Day Full Time - Cosmetology
STUDENT EDUCATIONAL MATERIALS
1 Cutting App
1 Men's Cutting System App
1 Color App
1 The Skill Cards App
1 Paul Mitchell Product Guide Workbook
1 Be Nice (Or Else!) iBook
1 Plugged In App
1 Master Audio Club subscription
1 Dollar Camp
1 Muse makeup kit
1 Busniess Fundamentals E-book
1 Notability App
REQUIRED TEXTBOOKS
Pivot Point Fundamentals: Cosmetology ISBN- 978-1-940593-59-3, $209.00
Net Price Calculator
Use the Net Price Calculator to estimate tuition information based on what similar students paid in a previous year.
Launch Calculator
Funding Your Education

Curious about your future as a cosmetologist? There are a wide variety of financial aid options out there—and we're here to help you find them. Get information about tuition, financial aid, scholarships, and more from our helpful Norman Financial Aid Leader.
Learn More
Request Enrollment Information