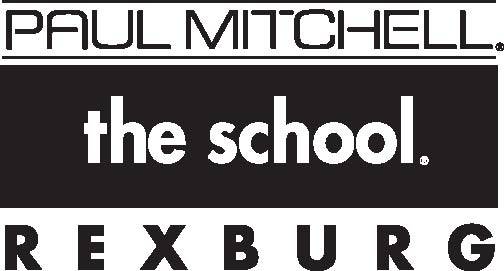 PAUL MITCHELL THE SCHOOL
REXBURG SCHOLARSHIPS
AND FINANCIAL AID

Excited to start your education, but worried about tuition? We're here to help! There are several financial aid and scholarship options available to those who qualify. Learn more below and explore the tuition options that may be available to you.
Questions? Our Financial Aid Leaders are available to assist you at 208-656-0800.
Not all financial aid programs are offered at each Paul Mitchell location, please check with the Financial Aid Leader at the location you are interested in attending to see which programs they offer.
Who qualifies for aid?

Students may be eligible to receive financial aid from the federal government to help pay for college or career school. While your income is taken into consideration, it does not automatically prevent you from receiving federal student aid.
Learn More About FAFSA
Check out the many alternative funding options below.
Federal Pell Grants
Federal Pell Grants are usually awarded only to undergraduate students who display exceptional financial need and have not earned a bachelor's, graduate, or professional degree. A Federal Pell Grant, unlike a loan, does not have to be repaid, except under certain circumstances.
With Federal Pell grants, amounts can change yearly. The maximum Federal Pell Grant award is $7,395 for the 2023–24 award year (July 1, 2023, to June 30, 2024). The amount you get, though, will depend on your financial need, your cost of attendance, your status as a full-time or part-time student, and your plans to attend school for a full academic year or less. You may not receive Federal Pell Grant funds from more than one school at a time. If your parent or guardian was a member of the U.S. armed forces and died as a result of military service performed in Iraq or Afghanistan after the events of 9/11, you may be eligible for additional Federal Pell Grant funds if, at the time of your parent's or guardian's death, you were under 24 years old or enrolled in college at least part-time.
Federal Subsidized Loans
Federal Subsidized Loans are available to undergraduate students with financial need. Your school determines the amount you can borrow, and the amount may not exceed your financial need. The U.S. Department of Education pays the interest on a Direct Subsidized Loan while you're in school at least half-time, for the first six months after you leave school, and during a period of deferment.
Federal Unsubsidized Loans
Federal Direct Unsubsidized Loans are available to undergraduate and graduate students; there is no requirement to demonstrate financial need. Your school determines the amount you can borrow based on your cost of attendance and other financial aid you receive. You are responsible for paying the interest on a Direct Unsubsidized Loan during all periods.
Plus Loans
PLUS loans are federal loans that parents of dependent undergraduate students can use to help pay for college or career school. PLUS loans can help pay for education expenses not covered by other financial aid.
Military Benefits

We honor those who have served. Meet some of our military grads to find out why they chose a Paul Mitchell Schools education and learn what military benefits are available to you.
Learn More
Contact our Financial Aid team today for more information on opportunities for scholarships and financial aid.