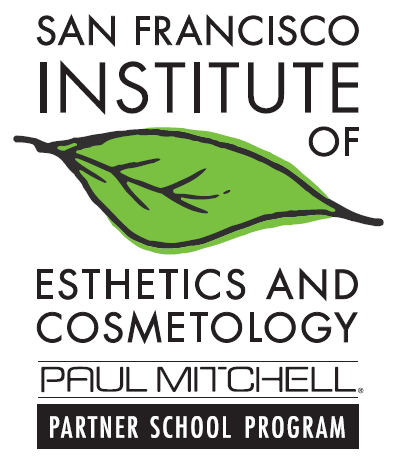 The Nail Program
Nail Technician School - San Francisco, CA
Successful nail artists are creative people with a strong sense of design and masterful technical abilities. They also need to be savvy business people who keep up with industry trends, treat their clients to the best possible service, and understand how to market and manage their business. From creativity to product knowledge to nail enhancement, our program gives you the skill set you'll need to begin a career in the nail industry.
Technical Areas Covered

Art, design and trends for manicures and pedicures
Basic, French and American manicures
Conditioning oil manicures
Moisturizing wax treatments
Arm massages
Pedicures and foot massages
Nail designs
Nail gels, tips and wraps
Acrylic nails
Safety, sterilization and sanitation
Massage techniques for hands, arms and feet
And much more
One of the most exciting days for our Future Professionals is the day they get to unwrap their very own professional kit. It's packed with all the essentials—professional manicure and pedicure tools, nail enhancement tools, and much more—so you're ready to succeed in school and launch your dream career.
Digital Support

When you have the latest technology and resources at your fingertips, you'll be more successful in school and in your career. Future Professionals have on-the-go access to schoolwork, advice from industry leaders, Paul Mitchell cutting and coloring apps, our exclusive Business Fundamentals: Connecting to My Future curriculum and much more.
Learn More
Learn more about our graduation, placement, and licensure rates, and much more.
Nail Academy
HOW MUCH WILL IT COST?
School Supplies, Kit, and Tuition Costs
Tuition $4,600.00
Registration Fee (nonrefundable) 75.00
Student Tuition Recovery Fund (STRF) (nonrefundable) 15.00
Student Kit fee (nonrefundable) 1,400.00
TOTAL COSTS $6,090.00
How long will it take?
School Required Hours
Commitment to Complete Program: 400 hours
When can I get started?
Ready to get started? Here are our upcoming start dates for this program:
Please check back later for class start dates.
Student educational materials
1 Connecting to My Future Book, ISBN 0-9743205-0-1, $19.95
1 Be Nice (Or Else!) Book, ISBN-13: 978-0-974-993-99-7, $10.00
1 Multiple Intelligence (MI) Letter, ISBN N/A, $N/A
1 Plugged In Apron and membership (while enrolled)
1 Master Audio Club subscription (while enrolled)
1 Black Messenger Bag
1 Apple Ipad, ISBN: N/A; $400.00
Required textbooks
1 Milady's Standard Nail Technology, 7th Ed, CourseMate, ISBN-13: 9781285080734, $162.95
Net Price Calculator
Use the Net Price Calculator to estimate tuition information based on what similar students paid in a previous year.
Launch Calculator
Funding Your Education

There are a wide variety of financial aid options out there—and we're here to help you find them. Get information about tuition, financial aid, scholarships, and more from our helpful San Francisco Institute of Esthetics and Cosmetology Financial Aid Leader.
Learn More
Contact us today and a member of our Enrollment Team will get back to you right away and answer all your questions.