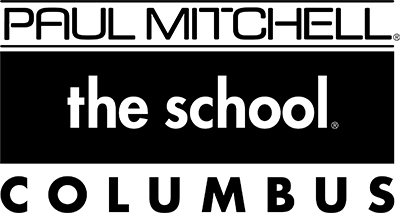 Cosmetology & Beauty School - Columbus, OH
Your Education Story Starts Here

Find your niche. Follow your passion. You can make it happen—and we can help.
Request Enrollment Information
Paul Mitchell The School Columbus - Cosmetology School

Located in one of Ohio's largest metropolitan area, and just minutes away from the city's arts and fashion districts, Paul Mitchell Beauty School in Columbus is the perfect place for your cosmetology school education, to grow as a stylist, and launch your dream career.
Visit Our Campus
Cosmetology
Start your cosmetology education and learn real-world haircutting, coloring, styling, makeup, skin care, and nails. You'll explore the fundamentals and theory in the classroom, then practice skills like braiding, extensions, and other popular techniques in a salon environment, using professional products, tools, and skills.

Cosmetology (1500 hrs), Hair Designer (1200 hrs)
Esthetics Programs
Esthetics (600hr)
KENT STATE UNIVERSITY
PARTNERSHIP

We are excited to announce a new partnership in education for higher learning with Kent State University Geauga. This partnership now allows all alumni, current Future Professionals and prospective cosmetology students of Paul Mitchell The School Columbus to apply their license towards life credits for an Associate of Technical Study degree through Kent State Geauga and Twinsburg Academic Center in Twinsburg.
Learn More
Financial Aid
and Scholarships

We love supporting the dreams of our Future Professionals. That's why our Financial Aid Office at our Columbus campus is here to help educate you on the types of financial aid. There are several financial aid, alternative funding, and scholarship options available to those who qualify.
Explore Your Financial Options
MAKING A DIFFERENCE
IN Columbus

Our students (we call them Future Professionals) donate their time, talent and energy to various charities through cut-a-thons, fashion shows and countless other fundraising events and philanthropic activities. We make a difference—and have fun doing it!
See How We Give Back
Digital Support

Whether they're at home, in the classroom, or getting inspired on the nature trails of Inniswood Metro Gardens, our beauty school students always have access to their assignments, the latest school news, and career tips from beauty industry leaders at their fingertips.
Find Out How
Student Teams

At Paul Mitchell The School Columbus, education doesn't end at the classroom door. Our student-run Green Team teaches our beauty school and local communities how to respect the Earth and find innovative ways to reduce, reuse and recycle.
Learn More
We are committed to the health and well-being of our entire school community. For health and safety resources, and current information, visit our dedicated COVID-19 page.
Learn more about our graduation, placement, and licensure rates, and much more about our cosmetology school in Columbus.
Title IX Coordinator
Title IX Coordinator: (Columbus Campus)
Tammy Marinis
300 Morse Rd., Columbus, OH 43231
(614) 478-0922
Email: tmarinis@pmtscolumbus.edu