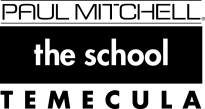 We're all about giving back

As our co-founder John Paul DeJoria has famously said, "Success unshared is failure." That's why our students and team members at Paul Mitchell Schools are proud and excited to give back through local events and our annual three-month FUNraising campaigns.
Learn More About FUNraising
"WHY ARE WE SO DEDICATED TO OUR ANNUAL FUNRAISING CAMPAIGN? BECAUSE IT'S THE RIGHT THING TO DO AND BECAUSE WE CARE. WE ARE HERE TO MAKE A DIFFERENCE!"
GIVING IS OUR STYLE

Since 2004, Paul Mitchell Schools throughout the country have raised over $24 million for charities in their communities and around the world. We're proud to make a difference—and it's so much fun, that's why we call it FUNraising.
30.8 MILLION MEALS
for African children orphaned by AIDS
71 R.I.S.E. SMART HOMES
for critically wounded veterans
ACCESS TO CLEAN WATER
for 22,000 people for the rest of their lives
Interested in making
a donation?

Click the link below, or check out our upcoming events and activities here.