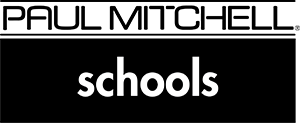 Frequently Asked Questions
Choosing a school is a big decision, but don't worry–we're here to help! Check out our FAQ below, and if you don't find the answer you're looking for, contact a school near you and one of our admissions counselors will be happy to help you.
Are books and equipment included in the tuition cost?
Yes, our technical tools, books, and Core Cutting materials etc. come at an additional cost.
Will I get to learn about other product lines?
We are a Paul Mitchell School, so we focus exclusively on Paul Mitchell products. We do welcome everyone (from any product line or salon) to be a guest artist and build upon your education. We welcome visitors, classes, and guest artists from everywhere in the industry.
Will I have a chance to experience guest artists?
Yes, guest artists enjoy visiting and teaching their specialties in our guest classes.
Will the school help me find a job when I graduate?
We are dedicated to the success of our students and graduates; and provide placement assistance. The goal is to assist all graduates to obtain in-field or related-field employment. Career Services is available to assist students throughout their training programs and continues to offer assistance beyond graduation. It should be understood the placement and career services offered are not a guarantee of employment.
Do you provide housing?
We do not offer housing or housing assistance at our schools. Specific school locations can provide you with a list of housing options in the area.
May I have a special schedule to attend school?
We really encourage you to follow the chosen schedule. The reason behind this is that we want you to absorb everything you can while you're here. If you have to miss any classes, training, etc., it could have a long-term effect on your education.
May I start in day school and switch to night school?
We would look at your standing in school, your availability, etc., and we make sure you get an amazing education regardless of whether you attend day or night school. *KEEP IN MIND THAT NOT ALL SCHOOL LOCATIONS OFFER NIGHT SCHOOL!
May I transfer from another school?
We welcome transfer students and we need to make sure that you are currently in good standing, you have resolved financial commitments to your previous schools, and we have availability. *KEEP IN MIND THAT NOT ALL SCHOOL LOCATIONS OFFER A TRANSFER OPTION!
May we work on our family?
Yes, of course! Your family is welcome to come in during our open clinic floor classroom hours.
What cutting system do you teach?
You will learn our Paul Mitchell cutting system through our Core Cutting Program, which we are so proud of. You will learn through an interactive system (app) that you will love and will help build your confidence in haircutting.
What holidays are you closed?
Please check the catalog of the school you are interested in attending for closure dates. You can view the catalog from the school you are interested in attending on their local school website. You can use our location finder to find the campus closest to you.
What if I graduate in one state, then move to another state?
Every state has its own requirements for licensing. The school you graduated from will be happy to help you to research what you will need to become licensed anywhere in the United States.
What if I need time off?
We have a calendar of days and times when you may miss school. We strongly encourage you to maintain good attendance and really devote yourself to school, so you get the most out of every day!
When do I practice on a real person?
You will spend the first six weeks in our Core program, when you will learn and practice on mannequin heads. After the six weeks, we test you to make sure you are ready and then you will begin the Adaptive course, in which you take guests and attend class each day.
Who are the guests?
We have both request and walk-in guests who request services from your course of study. We encourage you to build a clientele with your family, friends, and return guests.