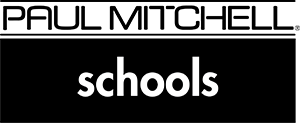 Military Benefits

Are you a service member or a vet preparing for life after the military, or a military family member looking for a career you can take base to base? Meet people like you who've completed our program—and find out why they chose Paul Mitchell Schools as well as what resources are available to you.
Discover the Benefits
For Military Students
There's a wealth of resources and support available for military, vets and families. Here are some of them:
Our Military Alumni
Meet some Alumni who are just like you and who've completed our program—and find out why they chose Paul Mitchell Schools.
JENNY THOMAS
PETTY OFFICER SECOND CLASS, NON-ACTIVE
Graduated 2013 from Parisian Beauty School

"After I finished my school's Cosmetology program, I went through their skin program and their nails program, and their teaching program. Then I worked as an instructor there. They would call me their mascot because I was literally there for three years, I never left. I was able to take all those program because I had the GI Bill."

"Going to school here opened my eyes to a different way of seeing myself and seeing how to live life. The "Be Nice or Else" philosophy changed my life—I'm a completely different person. I tell everybody, it literally changed my life."

"Currently I am working in the Paul Mitchell Schools as a lead artist for Ultimate Face Cosmetics. I'm also working as a freelance makeup artist in television and film in New York City."
DYREK WILLIAMSON
SENIOR AIRMAN, UNITED STATES AIR FORCE VETERAN
Barber Alumni from Paul Mitchell The School Columbus

"I had the idea of being a barber long before I even left the service. After doing some research I didn't want to be limited on my creativity so I chose to attend a cosmetology program so that I could do both men and women's hair."

"If you're thinking about attending a Paul Mitchell School just go for it. I was definitely out of my comfort zone at first, but that fear ultimately became growth. I learned so much not only about the industry, but also myself, while attending the school. It's the closest thing to a family, other than my own, that I've had outside of the military."
OQUA GOWIN
MILITARY SPOUSE
Graduated 2009 from PMTS Colorado Springs

"I chose cosmetology as a career because I always loved makeup. I knew if I got my cosmetology license it would make me well rounded and I would graduate with a skill set that would maximize my opportunities in the beauty industry."

"Being licensed to work on any military base in the world is a great benefit that most career fields can't offer. It's awesome to be able to do what you love no matter where you are."

"While I was in school, I had to adjust some things to make my life a little easier while my husband was deployed. Paul Mitchell the school had flexible schedule options so I could be on a schedule that allowed me to communicate with my husband while he was overseas. Having the ability to connect with my husband meant the world to me."

"I knew that if I ever did have to move, I'd be in good hands in another Paul Mitchell school. The Paul Mitchell schools network is like a family and allows you to finish schooling at another location with the same culture and values."
JUST WANT TO TALK
IN PERSON?

Request more information below and someone from our amazing Enrollment Team will contact you.