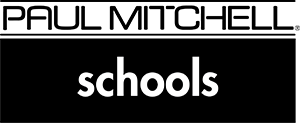 The Nail Program
Nail Technician School
Successful nail artists are creative people with a strong sense of design and masterful technical abilities. They also need to be savvy business people who keep up with industry trends, treat their clients to the best possible service, and understand how to market and manage their business. From creativity to product knowledge to nail enhancement, our program gives you the skill set you'll need to begin a career in the nail industry.

*Programs vary by location. Please use our location finder to determine which locations offer this program.
BECOME A NAIL TECHNICIAN

For a career as a licensed nail tech, there's a lot to learn: the artistry of nail design, manicure and pedicure techniques for hands, arms and feet, the importance of safety, sterilization and sanitation, and more. But with a great education, there is also a lot to gain. Your Paul Mitchell Schools education will give you the opportunity to pursue your dreams in the beauty industry—whether that means building a growing client base, working in film and television, or even opening your own salon.
Request Information
Our programs graduate over 10,000 students every year from our 100+ schools. Programs vary by location, so please find a Paul Mitchell School near you for more information on class start dates, tuition and opportunities for scholarships and financial aid.