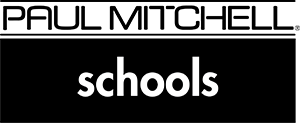 Whether it's giving free hugs with the Be Nice Team, planning a theme day with the Student Council, or organizing recycling programs with the Green Team, participating in extracurriculars is a great way to learn and have fun outside of class. Check with the Admissions Leader at your local school to find out which student teams and opportunities are offered.
How It All Began

Paul Mitchell, a hairstylist, and John Paul DeJoria, a businessman, were inspired to start a company that would support the success of hairdressers and provide luxury hair care at an affordable price. They started with only three products and just $700 in their pockets.
See Our Story
Making a Difference

At Paul Mitchell Schools, our Future Professionals have helped raise $20+ million for charity in the past 15 years. We're proud to make a difference—and it's so much fun, that's we call it FUNraising. We're helping to change the world, one good deed at a time.
How We Give Back
"THE CULTURE OF PAUL MITCHELL THE SCHOOL IS DO WHATEVER YOU CAN TO GIVE BACK. IT'S ABOUT DOING WHAT MAKES YOU HAPPY, MAKING PEOPLE SMILE AND CHANGING PEOPLE'S LIVES!"
Our programs graduate over 10,000 students every year from our 100+ schools. Programs vary by location, so please find a Paul Mitchell School near you for more information on class start dates, tuition and opportunities for scholarships and financial aid.