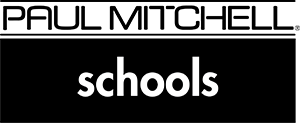 Our Story

In 1980, two friends—Paul Mitchell and John Paul DeJoria—were inspired to create a company that would support the success of hairdressers and provide luxury hair care at an affordable price. With just $700, they launched a revolutionary hair care system with three products: Shampoo One®, Shampoo Two®, and The Conditioner®. Today, their dream is a reality. Paul Mitchell® currently produces over 100 products and is available in over 80 countries worldwide.
Request Information
Our Founders
From the very beginning, education was a big part of the two friends' vision. Soon, the company had assembled an A-team of outstanding stylists and educators. Among them was Winn Claybaugh, a top motivational speaker and business expert. As he inspired audiences across America, Winn was spreading a philosophy of business that has helped an entire generation of beauty professionals find success—and has profoundly shaped the Paul Mitchell Schools culture.
Everything finally came together in 2000 when Winn, John Paul, and Paul's son Angus Mitchell—by that time co-owner of the company that bears his late father's name—decided to create Paul Mitchell Schools with just one location. Today, Paul Mitchell Schools is over 100 locations strong—and growing.
Winn Claybaugh
DEAN OF PAUL MITCHELL SCHOOLS
Winn opened his first beauty school over thirty years ago. A top motivational speaker and business expert, he spent years speaking at industry events on behalf of Paul Mitchell® and John Paul Mitchell Systems®, helping generations of professional hairdressers achieve success. His "Be Nice" philosophy of business and education and his ethic of inclusivity and acceptance form the core values of Paul Mitchell Schools.
John Paul DeJoria
CO-FOUNDER AND CHAIRMAN OF THE BOARD, JOHN PAUL MITCHELL SYSTEMS®
Rising from his humble beginnings in East Los Angeles to become a billionaire entrepreneur and philanthropist, John Paul exemplifies the American Dream. In 1980, John Paul and his friend, the legendary stylist Paul Mitchell, founded the Paul Mitchell® brand with just $700 and three products. Today, the company has grown into John Paul Mitchell Systems®, with a portfolio of over 150 hair care products from multiple brands sold across the world.
John Paul
Mitchell Systems®

For over 40 years, John Paul Mitchell Systems® has been serving the professional beauty industry with salon-quality hair care products and styling tools through our family of brands including Paul Mitchell®, MITCH®, Awapuhi Wild Ginger®, Tea Tree, Paul Mitchell® Pro Tools™, Neuro®, Neon™, MarulaOil and MVRCK™. We were the first professional hair care company to take a stand against animal testing and continue our strong commitment to giving back, supporting a wide range of philanthropic causes both domestically and internationally.
Visit Paul Mitchell®