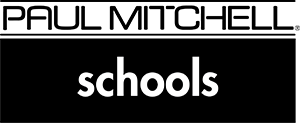 Our Story

In 1980, two friends—Paul Mitchell and John Paul DeJoria—were inspired to create a company that would support the success of hairdressers and provide luxury hair care at an affordable price. With just $700, they launched a revolutionary hair care system with three products: Shampoo One®, Shampoo Two®, and The Conditioner®. Today, their dream is a reality. Paul Mitchell® currently produces over 100 products and is available in over 80 countries worldwide.
Request Information
Our Founders
From the very beginning, education was a big part of the two friends' vision. Soon, the company had assembled an A-team of outstanding stylists and educators. Among them was Winn Claybaugh, a top motivational speaker and business expert. As he inspired audiences across America, Winn was spreading a philosophy of business that has helped an entire generation of beauty professionals find success—and has profoundly shaped the Paul Mitchell Schools culture.
Everything finally came together in 2000 when Winn, John Paul, and Paul's son Angus Mitchell—by that time co-owner of the company that bears his late father's name—decided to create Paul Mitchell Schools with just one location. Today, Paul Mitchell Schools is over 100 locations strong—and growing.
Winn Claybaugh
DEAN OF PAUL MITCHELL SCHOOLS
Winn opened his first beauty school over thirty years ago. A top motivational speaker and business expert, he spent years speaking at industry events on behalf of Paul Mitchell® and John Paul Mitchell Systems®, helping generations of professional hairdressers achieve success. His "Be Nice" philosophy of business and education and his ethic of inclusivity and acceptance form the core values of Paul Mitchell Schools.
John Paul DeJoria
CO-FOUNDER AND CHAIRMAN OF THE BOARD, JOHN PAUL MITCHELL SYSTEMS®
Rising from his humble beginnings in East Los Angeles to become a billionaire entrepreneur and philanthropist, John Paul exemplifies the American Dream. In 1980, John Paul and his friend, the legendary stylist Paul Mitchell, founded the Paul Mitchell® brand with just $700 and three products. Today, the company has grown into John Paul Mitchell Systems®, with a portfolio of over 150 hair care products from multiple brands sold across the world.
John Paul
Mitchell Systems®

For 40 years, we've been serving the professional beauty industry with salon-quality hair care products and styling tools through our family of brands including Paul Mitchell®, MITCH®, Awapuhi Wild Ginger®, Tea Tree, Paul Mitchell® Pro Tools™, Neuro®, Neon™, MarulaOil and MVRCK™. We were the first professional hair care company to take a stand against animal testing and continue our strong commitment to giving back, supporting a wide range of philanthropic causes both domestically and internationally.
Visit Paul Mitchell®
Whether you're talking about excellence in education or the number one brand of professional
beauty products, there's no name more respected in the beauty industry than ours. Here is a little of
the history behind Paul Mitchell and Paul Mitchell Schools.
1980
THE BEGINNING OF THE BRAND
With just $700, John Paul DeJoria and Paul Mitchell launch John Paul Mitchell Systems® and pledge to never test on animals. Their "office" consists of a post office box and an answering machine with a message recorded by a female friend.
1983
THE AWAPUHI FARM
Green from the get-go, John Paul Mitchell Systems® establishes a self-sustaining, solar-powered awapuhi farm in Hawaii—all of the awapuhi used in our products is still harvested there today.
2001
THE BIRTH OF PAUL MITCHELL SCHOOLS
Winn and John Paul come together to create a new vision in cosmetology education. They open Paul Mitchell The School Costa Mesa, and Von Curtis Academy becomes Paul Mitchell The School Provo.
2002
REMEMBRANCE
Inspired by a student whose dad was a New York firefighter, Paul Mitchell Schools begin holding annual 9/11 remembrance days. Activities include fundraising and free services for first responders.
2004
A BIG HONOR
The North American Hairstyling Awards (NAHA) inducts Winn into their Hall of Leaders. He is the youngest person ever to receive the honor.
2008
RECORD-BREAKING WIN
Robert Cromeans, Global Artistic Director for John Paul Mitchell Systems®, wins the Stylist Choice Award from behindthechair.com for the eighth consecutive year.
2010
EXCELLENCE IN EDUCATION
Modern Salon magazine creates its annual Excellence in Education awards. Paul Mitchell Schools are honored this year—and in every year that follows.
2010
PLANTING A HEALTHY FUTURE
John Paul DeJoria founded Grow Appalachia, a non-profit initiative that helps families plant a healthy future. John Paul Mitchell Systems® proudly supports the organization's commitment to empowering Appalachians to live a sustainable, healthy lifestyle.
2013
WE GO INTERNATIONAL
With over 100 locations nation­wide, Paul Mitchell Schools opens its first international location—in Slovenia.
2013
TEA TREE PLANTS 500,000 TREES
Our eco-inspired brand Tea Tree partners with environmental groups to plant trees around the globe. After passing the half-million mark, the brand pledges to reach a new milestone: 750,000 trees by 2019.