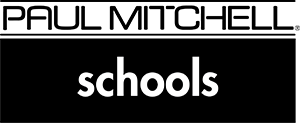 Instructor Program
Cosmetology Instructor Training & License
Are you a passionate stylist who loves teaching others? If so, our Teacher Training program may be the perfect opportunity for you. As an instructor and a professional, you'll be responsible for shaping the future of the beauty world and guiding emerging artists. Our areas of emphasis include how to teach theory, evaluating student performance and examinations, preparing students to pass the cosmetology state board examination, and much more.

*Programs vary by location. Please use our location finder to determine which locations offer this program.
TEACHING IN OUR PROGRAM

Our Teachers—we call them Learning Leaders—are experienced professionals who guide our students through three levels—CORE, ADAPTIVE, and CREATIVE—while they hone their skills and develop their unique artistic vision. Learning Leaders are the heart of our program, responsible for helping students build a core foundation of knowledge and ultimately master more advanced techniques. They are more than teachers—they are dedicated mentors who work hard to prepare their students for the professional world outside the classroom doors.
See Our Cosmetology Program
Our programs graduate over 10,000 students every year from our 100+ schools. Programs vary by location, so please find a Paul Mitchell School near you for more information on class start dates, tuition and opportunities for scholarships and financial aid.