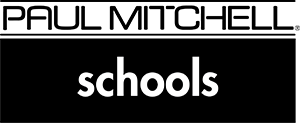 The Esthetics Program
Esthetician School & Programs
Learn the science of healthy skin. We train you hands-on in classical professional techniques and skincare innovations and technologies—plus the business skills you'll need. From skin analysis, ingredient technology and prescriptive retailing to waxing and makeup techniques, our program offers preparation for a career as a skincare therapist. *Programs vary by location. Please use our location finder to determine which locations offer this program.
Should I Become an
Esthetician?

If you're an artist who enjoys helping people look and feel more beautiful, a career as an esthetician—or skin care therapist—is an exciting choice with lots of professional opportunities. From working in health and beauty spas to salons to dermatological offices and more, you'll be able to provide personalized treatment options to your clients which include skin evaluations; advice on proper makeup application; peels, masks, and scrubs; and massage—just to name a few! After all, the skin is the body's largest and fastest-growing organ. That's why people need experts to teach them proper care and maintenance for a beautiful and healthy appearance.
Request Information
Our programs graduate over 10,000 students every year from our 100+ schools. Programs vary by location, so please find a Paul Mitchell School near you for more information on class start dates, tuition and opportunities for scholarships and financial aid.