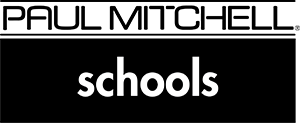 Cosmetology Schools in Florida
Cosmetology Schools in Florida

Are you ready to get the skills you need to start a career in cosmetology, beauty, or barbering? With many locations throughout Florida, Paul Mitchell Schools are a leading cosmetology education provider. We invite you to learn more about our programs. The network of Paul Mitchell schools in Florida offers aspiring barbers and cosmetologists the education and skills they need to start their career.
What Will You Learn in the Cosmetology Program?

The Paul Mitchell cosmetology schools in Florida offer the education and skills you'll need to prepare for the Florida board exam and become a licensed cosmetologist. You'll learn hands-on haircutting, coloring, styling, makeup, skin care, and nail techniques. You'll also explore fundamentals and theory in the classroom, then practice skills like braiding, extensions, and other popular techniques in a salon environment, using professional products, tools, and skills. All with professional hands-on support from instructors who will help you advance your craft.
Click here to see which Florida locations offer the cosmetology program.
Some locations also offer programs in barbering. Read more below for information about the barbering program.
Develop your skills in this rapidly evolving industry and learn classic short haircuts as well as scissor and clipper-over-comb techniques, fades, tapers, and precision haircutting in the barbering program offered at some Florida Paul Mitchell Schools. Students will also learn short-hair color placements, short-hair styling techniques, customized beard grooming, and shaves as they prepare for the Florida barber licensing exam.
Click here to see which Florida locations offer the barbering program.
*The barbering program varies by location. Please see the locations listed below to determine which locations offer this program and learn more about each individual program.
Florida Paul Mitchell School Locations

As one of Florida's leading cosmetology education providers, Paul Mitchell Schools offer locations throughout the entire state. Find a location near you and begin your beauty education today!
Central Florida
Orlando – Programs offered: Cosmetology and Barbering
Tampa – Programs offered: Cosmetology and Barbering
North Florida
Jacksonville – Programs offered: Cosmetology
South Florida
Fort Lauderdale – Programs offered: Cosmetology and Barbering
Miami – Programs offered: Cosmetology
Southwest Florida
Fort Myers – Programs offered: Cosmetology and Barbering
Sarasota – Programs offered: Cosmetology