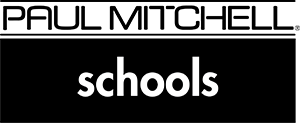 Paul Mitchell Hair & Beauty School
YOUR EDUCATION
STORY STARTS HERE

Find your niche. Follow your passion. You can make it happen—and we can help.
This is about you

We're here to help you turn your creativity into a career. Get the skills you need, and get ready for a career doing what you love. Study cosmetology for a broad foundation, or choose a more specialized program.
See How We're Different
Giving Back

At Paul Mitchell Schools, we have raised over $23 million for charity since 2004. We're proud to make a difference—and it's so much fun, we call it FUNraising.
30.8 MILLION MEALS
for African children orphaned by AIDS
71 "Smart Homes"
for critically wounded veterans
ACCESS TO CLEAN WATER
for 22,000 people for the rest of their lives
Education for Every
Kind of Learner

Our unique, multifaceted curriculum gives you the skills you need to become a licensed professional in the beauty industry: a thorough grounding in technique, artistry and business, plus career resources, advice, contacts and support.
Learn More
FUNDING YOUR EDUCATION

There are a wide variety of financial aid options out there—and we're here to help you find them. Every campus has a dedicated Financial Aid Leader to walk you through your options.
Learn More