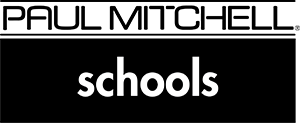 $2 Million Reasons to Celebrate!
Twenty years ago, successful school owner Winn Claybaugh and Paul Mitchell's chairman and co-founder John Paul DeJoria partnered to open their first Paul Mitchell School in Costa Mesa, California. Now the network is more than 100 schools strong, and we're celebrating this momentous occasion with over $2 million in full-tuition scholarships.
We've accomplished so much in 20 years, and we want to give back to you!
More than 100 Paul Mitchell Schools will offer a full-tuition scholarship to one qualified candidate per campus.
ELIGIBILITY: The 20th Anniversary Scholarship application is open to all high school seniors and graduates, and those with an equivalency, who are U.S. citizens or permanent residents. Only first-time Paul Mitchell School students are eligible. Current and former Paul Mitchell School Future Professionals are not eligible. Applicants must meet all Paul Mitchell School enrollment requirements and enroll in a class scheduled to begin on or before December 31, 2021.
DEADLINE: Applications are open January 14, 2021 through April 30, 2021. Winners will be notified by May 17, 2021.
LIMIT: One entry per person. Entrants may only apply to one Paul Mitchell School and one program offered by that school location.
If you dream of a career in the beauty or barbering industry and want to use your education to make a difference in your community, you could receive the opportunity of a lifetime.
CLICK HERE for more details.