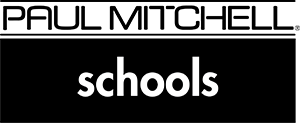 2018 Summer Hair Revival Contest Winners Announced
Congratulations to all of the Paul Mitchell Future Professionals, Learning Leaders, and Creative Masters who participated in the 2018 Summer Hair Revival educational event. This event is one of the most popular every year, and this year did not disappoint.
Contestants earned points between July 30 and August 25, 2018, by selling Awapuhi Wild Ginger products and performing KeraTriplex or HydrTriplex treatment services. Over 1,100 Future Professionals earned the minimum qualifying number of points and were entered into a drawing to win a new Paul Mitchell Neuro Angle Intelligent Styling 1-inch rod. Learning Leaders nationwide earned almost 13,000 points in their role as mentors in our schools, and over 10,000 KeraTriplex treatments were performed nationwide.
Congratulations to the 55 Future Professionals, 19 Learning Leaders, and 5 Creative Masters, and to everyone who participated!
FUTURE PROFESSIONALS
Katy Kinnunen – Bella Capelli Academy Two, A Paul Mitchell Partner School
Tessa Baily – Imagine (Little Rock), A Paul Mitchell Partner School
Kaitlyn Brown – JZ Trend Academy, A Paul Mitchell Partner School
Johanna Espinosa – Parisian Beauty Academy, A Paul Mitchell Partner School
Deja Benson – Paul Mitchell The School Austin
Tjarvis Williams – Paul Mitchell The School Arlington
Kaitie Speaks – Paul Mitchell The School Birmingham
Ashana Rice– Paul Mitchell The School Boise
Jenny Gee–Speaker – Paul Mitchell The School Costa Mesa
Cheyenne Wright – Paul Mitchell The School Charleston
Dorian Hilton – Paul Mitchell The School Charlotte
Lazheya Roberts –Paul Mitchell The School Chicago
Kaitlyn Tata – Paul Mitchell The School Cleveland
Payton Leighty – Paul Mitchell The School Cincinnati
Carolyn Wadud – Paul Mitchell The School Columbus
Danny Meaux – Paul Mitchell The School Colorado Springs
Adan Lomas, Jasmine Pipkin – Paul Mitchell The School Dallas
Lindsey Lillpop – Paul Mitchell The School Denver
Amber Auld – Paul Mitchell The School Esani
Lauren Dondero – Paul Mitchell The School Farmington Hills
Danielle Pryor – Paul Mitchell The School Fayetteville
Angela Williams – Paul Mitchell The School Gastonia
Gracie Studart – Paul Mitchell The School Greenville
Elena Martinez – Paul Mitchell The School Honolulu
Sara Cain – Paul Mitchell The School Jacksonville
Meghan Coker – Paul Mitchell The School Knoxville
Emily Cooper – Paul Mitchell The School Las Vegas
Payton Sprabary – Paul Mitchell The School Louisville
Crystal McCown – Paul Mitchell The School Madison
Karrington Davis – Paul Mitchell The School Merrillville
Sydnie Newby –Paul Mitchell The School Memphis
Alexis Lott – Paul Mitchell The School Miami
Erin McArthur – Paul Mitchell The School Michigan
Kylie Williams – Paul Mitchell The School Missouri-Columbia
Shireen Nash – Paul Mitchell The School MTI
Lauren Pattterson –Paul Mitchell The School Murfreesboro
Elizabeth Rosencrantz – Paul Mitchell The School Nampa
Haley Armitage – Paul Mitchell The School Normal
Tatyana Turner – Paul Mitchell The School Orlando
Creighton Mcafee – Paul Mitchell The School Overland Park
Meg Blair – Paul Mitchell The School Provo
Jasmine Prieto – Paul Mitchell The School Richland
Ashlea Grantham – Paul Mitchell The School Roanoke
Juan Serafin – Paul Mitchell The School San Antonio
Karli Spangler – Paul Mitchell The School San Diego
Taylor Guerin – Paul Mitchell The School Schenectady
Lyresh Mc Gee – Paul Mitchell The School Sherman Oaks
Taylor Deitz – Paul Mitchell The School Spokane
Jeanea Phillips – Paul Mitchell The School St. Louis
Paige Allen – Paul Mitchell The School Tampa
Celeste Marrufo – Paul Mitchell The School Temecula
Kelly Pratl – Paul Mitchell The School Tinley Park
Carli Winslow – Rudy and Kelly Academy, A Paul Mitchell Partner School
Daniela Kesic –Vanguard College of Cosmetology (Slidell), A Paul Mitchell Partner School
LEARNING LEADERS
Eureka Figueroa – Parisian Beauty Academy, A Paul Mitchell Partner School
Chelsea Kwolek – Paul Mitchell The School Austin
Valerie Edwards, Mallory Martinez – Paul Mitchell The School Arlington
Lesli Anaya, Stantoula Drosinis  – Paul Mitchell The School Charlotte
Kelsee Thorp – Paul Mitchell The School Cincinnati
Maggie Kerwin – Paul Mitchell The School Colorado Springs
Katherine Doctor – Paul Mitchell The School Gastonia
Kristie Condrey – Paul Mitchell The School Huntsville
Brent Vanschoaik – Paul Mitchell The School Las Vegas
Elizabeth Van Natta – Paul Mitchell The School Madison
Denise Barbosa, Taylor Lewis – Paul Mitchell The School Miami
Libby Werner – Paul Mitchell The School MTI
Justine Wright – Paul Mitchell The School Provo
Patrick Williams – Paul Mitchell The School Spokane
Angela Smithart – Paul Mitchell The School Temecula
Shelby Staifer – Paul Mitchell The School Toledo
CREATIVE MASTERS
Joelle Sullivan – Paul Mitchell The School Arlington
Caleb Kellough – Paul Mitchell The School Charlotte
Rachel Burgess – Paul Mitchell The School Spokane
Joshua Jimenez – Paul Mitchell The School Temecula
Rachel Maddux – Paul Mitchell The School Wichita