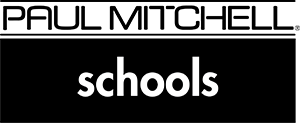 Andrew Gomez Dream Foundation Donates $35,000 for Disaster Relief
Using funds contributed by the Paul Mitchell Schools 2020 FUNraising campaign, the Andrew Gomez Dream Foundation donated $35,000 to the Professional Beauty Association (PBA) Disaster Relief Fund, to aid beauty industry victims of Hurricane Laura and the 2020 wildfires. Paul Mitchell Schools and the Foundation are longtime supporters of the PBA Disaster Relief Fund, donating $170,000 to date, in the wake of Hurricanes Katrina, Harvey, previous California wildfires, and other natural disasters.
Hurricane Laura caused tremendous devastation to homes and businesses across the southeast. Mark Palermo, who owns two Paul Mitchell Schools and the Vanguard Salon Systems distributorship in Louisiana, reported that his schools and Future Professionals are doing well but many salons and stylists have been seriously impacted, including his distributorship.
"As anticipated with a Cat-4 storm, the swath of damage from Hurricane Laura was extensive and expansive—including 17 parishes (25% of the state), with the Lake Charles metro area being the most severe," Mark said. "Virtually every salon received damage. It's going to be a long slog toward recovery, beginning with infrastructure—utilities, water, etc. It's going to take several years for the Lake Charles community to rebuild."
PBA's Leadership Operations and Charitable Programs Director Rachel Molepske says the Professional Beauty Association (PBA) Disaster Relief Fund is already receiving applications from Lake Charles. With the ongoing wildfires, our help is needed even more.
Please help spread the word that industry professionals can apply for up to $1,000 emergency cash grants online here.
If you would like to donate or encourage others to donate, please share this message from PBA:
Donate today (or copy this link into your browser: https://bit.ly/331IrGz) to support the PBA Disaster Relief Fund and help your fellow beauty industry colleagues during their greatest times of need. 100% of all Disaster Relief funds raised go directly to beauty industry professionals affected by natural disasters. The PBA Disaster Relief Fund is a program of the PBA Foundation, a 501(c)(3) charitable organization.
RELATED LINKS
Paul Mitchell Schools FUNraising
Andrew Gomez Dream Foundation