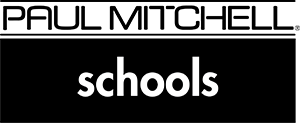 Andrew Gomez Dream Foundation Names 2022 Award Recipients at Paul Mitchell Schools Charity Gala
Andrew Gomez was a special Future Professional who had a magical way of knowing when someone was struggling, depressed, or needed a hug – maybe because he struggled with mental illness and depression himself. Despite his meteoric rise to success, Andrew ended his struggle by taking his life in 2002. Because so many people loved him and wanted to continue the gift he gave, his family, former instructors, and friends formed the Andrew Gomez Dream Foundation in his honor.
Each year, the Foundation recognizes people like Andrew who exemplify selfless, compassionate service and tireless dedication to their organizations and communities.
Compassionate Service Awards Presented at Paul Mitchell Schools 2022 FUNraising Gala
At the Paul Mitchell School network's annual FUNraising Gala, Andrew Gomez Dream Foundation president Winn Claybaugh and board member Sharon Riser presented the 2022 Compassionate Service Awards to mental health advocate Taryn Aiken Hiatt and EBeauty founder Carolyn Keller, whose nonprofit organization provides free wigs to women undergoing cancer treatments.
"I've seen Taryn Aiken Hiatt on her own personal journey for the past 23 years, from the time she attended my beauty school in Provo, Utah, back in 1999, to her eventual career as an educator and leader in the Paul Mitchell School network. During that entire time — and by the way, she wouldn't mind me sharing this with you because, fortunately, she is the type of teacher and mentor who is transparent and honest about her journey — I watched her through her struggle of addiction, recovery, the death of her father by suicide, and a whole lot more. She didn't become an incredible trainer and expert on this topic because she studied it or went to school, which by the way she did, but her education came from being thrown into the fire and then going on to study and learn and get the degrees. Through all of her struggles and journey, she never once said, "No, I'm not available. No, I'm not ready to help others." Rather, Taryn was the first in line. I can't even fathom the number of lives she has saved, the broken hearts of parents who lost a child to suicide that she has helped to mend, and the restoration of hope she gives to the masses. For all of this and so much more, we are proud to honor and thank her."
– Winn Claybaugh, Dean and Cofounder of Paul Mitchell Advanced Education and Andrew Gomez Dream Foundation President
"As a salon guest many years ago, Carolyn Keller was diagnosed with cancer and lost her signature platinum locks. She was fortunate to be able to afford two wigs, which adopted personalities and became a source of laughter and security during a challenging time. As she donated and shared her wigs with others as she progressed in her recovery, she realized how many women could not afford a simple wig or find a hairdresser with the training or knowledge to help them get one. That's when her vision was born: in 2010, she founded a nonprofit organization to provide free wigs to women undergoing cancer treatments. In 2018, she teamed up with the Paul Mitchell School network and received grants from the Andrew Gomez Dream Foundation to expand her vision. Today, Future Professionals from 55 participating Paul Mitchell Schools wash, style, and include handwritten love notes with wigs that are sent to hospitals all over the country. To date, this lovely organization has received and donated over 70,000 wigs to cancer patients, free of charge, and allowed our Future Professionals to feel they are making a difference."
– Sharon Riser, Paul Mitchell School Owner and Andrew Gomez Dream Foundation Board Member