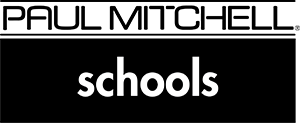 Andrew Gomez Dream Foundation Names Award Recipients at Paul Mitchell Schools' 20th Anniversary FUNraising Gala
Andrew Gomez was a special Paul Mitchell Future Professional who had a magical way of knowing when someone was struggling, depressed, or needed a hug – maybe because he struggled with mental illness and depression himself. Despite his meteoric rise to success, Andrew ended his struggle by taking his life in 2002. Because so many people loved him and wanted to continue the gift he gave, his family, former instructors, and friends formed the Andrew Gomez Dream Foundation in his honor.
Each year, the Foundation recognizes people like Andrew who exemplify selfless, compassionate service and tireless dedication to their organizations and communities.
Compassionate Service Awards Presented at Paul Mitchell Schools 20th Anniversary FUNraising Gala
At the Paul Mitchell School network's 2023 FUNraising Gala, Andrew Gomez Dream Foundation president Winn Claybaugh and John Paul Mitchell Systems co-owner Angus Mitchell presented the 2023 Compassionate Service Awards to salon owner, educator, and fundraiser Phil Wood and Nancy Chavez, who dedicates countless behind-the-scenes hours to supporting the work of the Andrew Gomez Dream Foundation.
Phil Wood 
"Our first recipient often says that giving back is his rent for being a human on this earth. Since 2013, he has used his platform as a salon owner and educator to raise funds for the Andrew Gomez Dream Foundation. As he travels to schools across the country, holding two to four fundraisers a month, he shares his technical skills, his knowledge, and his passion for giving back. Even more important, in every class he shares his personal story of overcoming a difficult past in the hopes of helping others who may be struggling. He makes it his goal to let the audience know that they are not alone, they are loved, and they can move forward to create the future they want and deserve. We are very grateful for the $130,000 he has raised for the Andrew Gomez Dream Foundation, and even more grateful to honor him for the countless number of people he has encouraged and inspired."
– Angus Mitchell, Co-Owner of John Paul Mitchell Systems

Nancy Chavez
"I love Oprah's quote about how a lot of people want to ride with you in the limo, but what you really need is someone who will take the bus with you when the limo breaks down.  The second individual we want to honor tonight couldn't care less about the limo. In fact, when I say her name, you might whisper to each other, "Who is she?" But if you start asking those who benefit and thrive because of her dedication, you will soon learn about who she is. Because the recipients of the Compassionate Service Award are selected by the Andrew Gomez Dream Foundation's board of directors, we are grateful to acknowledge the hours and hours of tedious, behind-the-scenes, no-fanfare work done by this person on behalf of the Foundation, contributing to the millions of dollars raised  and the countless of lives blessed, and we are very proud to honor this selfless woman."
– Winn Claybaugh, Dean and Cofounder of Paul Mitchell Advanced Education and Andrew Gomez Dream Foundation President