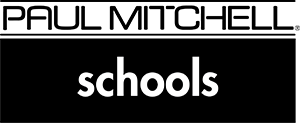 Creative Makeup Artistry Contest Winners Announced
The results are in! After poring through entries from more than 200 Paul Mitchell Future Professionals, professional makeup artists Yvonne Macinnis and Lijha Stewart selected three top winners, based on creativity and technical execution. Yvonne and Lijha launched the contest by demonstrating and teaching two editorial/avant-garde makeup looks during a live virtual master class. Future Professionals then designed and applied one of the looks on a face chart, themselves, or a model (using The Creative Makeup techniques and products, and following social-distancing protocols). To enter, they posted their looks on Instagram with the hashtag #PMTScreativemakeupcontest. The grand prize winner received The Creative Makeup collection and The Creative Makeup Bootcamp: Digital Experience course download—valued at over $300. Each runner-up received The Creative Makeup products.
Congratulations to everyone who entered, and to our 1st, 2nd, and 3rd place winners! 
About The Creative Makeup
BY ARTISTS, FOR ARTISTS
Our mission is to elevate the makeup education experience from inspiration to transformation of your entire creative process. We believe in empowerment through artistry, education, product, and technique.
 Our programs and products are designed to not only inspire but to truly transform the way you approach makeup. We believe in sharing the fundamentals of fine art technique that transcend trend, because they are used throughout every art medium. Most of all, we believe that each of us can express ourselves through the art of makeup.
RELATED LINKS
Follow Yvonne and Lijha on Instagram: @lijhajade  and @yvonnetheartist
See more contest entries on Instagram at #PMTScreativemakeupcontest
www.thecreativemakeup.com
www.instagram.com/thecreativemakeup
Bonus: 10 Ways to Break your Creative Block