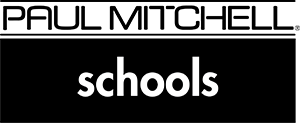 Creative Sculpting Skills Take Center Stage in Sculpt and Style Contest
In 1980, Paul Mitchell launched his hair-care line with four innovative products: Shampoo One®, Shampoo Two®, The Conditioner™ and Hair Sculpting Lotion™. A pioneer in the industry, Paul used Hair Sculpting Lotion to create beautiful styles without using thermal tools. Audiences watched in awe as he sculpted and dried the hair under a hood dryer, then styled it using his fingers, combs, and brushes. As Paul Mitchell's first Artistic Director, Jeanne Braa Foster continued teaching the art of hair sculpting and styling by combining finger waves, pin curls, and other foundation techniques.
To celebrate the foundations of hairdressing and honor the art of sculpting and styling, Paul Mitchell Schools held a Sculpt and Style Contest with none other than Jeanne Braa Foster as one of the judges. Paul Mitchell School Owner NeCole Cumberlander, Paul Mitchell Educator Mary Cromeans, and amika Global Artistic Director Naeemah LaFond joined Jeanne in selecting four grand prize winners from more than 200 entries.
Using a doll head or model, each contestant completed a wet style, sculpt, and dry finish, using at least two sculpting techniques. Then they submitted photos of their sculpting and finished style on Instagram, using the hashtag #PMTSsculptandstyle.
Congratulations to all of the talented Future Professionals who entered! Four grand prize winners will receive prizes donated by Shear Gear and John Paul Mitchell Systems.
RELATED LINKS
You can see all of the entries on Instagram at hashtag #PMTSsculptandstyle
For more inspiration, get to know our judges and vendors:
Jeanne Braa Foster @jeannefoster on Instagram
NeCole Cumberlander @

necolecumberlander on Instagram

Mary Cromeans @

cuomocromeans on Instagram

Naeemah LaFond @naeemahlafond on Instagram
Prizes provided by Shear Gear and John Paul Mitchell Systems