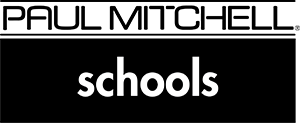 John Paul Mitchell Systems to Produce and Donate Hand Sanitizer in Response to Covid-19 Pandemic
CENTURY CITY, Calif.—April 1, 2020—John Paul Mitchell Systems® (JPMS™), maker of professional hair care products including the brand Paul Mitchell®, announced today it will produce Hand Sanitizer to help stop the spread of the Covid-19 virus. The company is expeditiously moving forward to manufacture more than 20,000 units of an 80% alcohol spray formula that will be donated to high-need groups facing shortages, such as Southern California first responders, Los Angeles police officers, and low-income families with young children.
The sanitizer will be manufactured in conjunction with JPMS' longtime partner Bocchi Labs. Production is anticipated to begin in early April and ready for donation in the following weeks. The company has designated several high-need groups to receive the donated sanitizers and additional JPMS care items such as shampoos and conditioners.
16,000 bottles of Hand Sanitizer donated to first responders in Southern California, including those assisting with the city's homeless shelters.
2,000 bottles of Hand Sanitizer as well as personal care products (shampoos, conditioners, and styling products) donated to Los Angeles Police Department officers who, because of their close interaction with the public, may be isolating away from their homes to prevent potentially bringing the coronavirus back to their families.
2,000 bottles of Hand Sanitizer as well as personal care products donated to Baby2Baby, a nonprofit and existing Paul Mitchell® partner that provides basic essentials to children living in poverty. In just two weeks, they have distributed over 2.5 million essential items to some of the most vulnerable families across the country impacted by Covid-19.
An additional 250 units of Hand Sanitizer to be given to JPMS employees who work in our distribution and fulfillment center in an effort to keep them safe.
JPMS, which has a long heritage of philanthropy and community engagement, recognized the need to help and immediately mobilized their manufacturing facilities.
"As a family-owned company with a strong focus on philanthropy, we knew we had to help any way we could," said Michaeline DeJoria, Vice Chairman of John Paul Mitchell Systems. "The health and safety of our community is our first priority, especially those on the front lines working to keep us all safe. We saw this as an opportunity to utilize our resources to help fill a crucial need during a time of crisis."
John Paul Mitchell Systems Co-founder and Chairman John Paul DeJoria discusses how Paul Mitchell is aiding salons and first responders in combating coronavirus on Fox Business News.
About John Paul Mitchell Systems
John Paul Mitchell Systems, a top manufacturer of salon-only professional hair care products, has been serving the professional beauty industry for 40 years. The company produces salon-quality hair care, hair color, and styling tools through a family of brands including Paul Mitchell, Paul Mitchell Professional Hair Color, Paul Mitchell Pro Tools, Tea Tree, Awapuhi Wild Ginger, MITCH, MVRCK, Neuro, and MarulaOil. JPMS was the first company to take a stand against animal testing since its inception in 1980. In accordance with Co-Founder and Chairman of the Board John Paul DeJoria's motto, "Success unshared is failure," the company has a strong commitment to giving back, supporting a wide range of philanthropic causes both domestically and internationally. For more information, see paulmitchell.com or visit us on Facebook, Instagram, and YouTube.