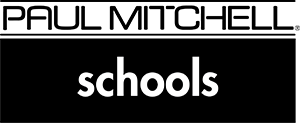 Paul Mitchell Advanced Education Cutting Team Member Skyler Marsh Named to CER's "Top 20 People Changing Career Education"
Paul Mitchell Advanced Education Cutting Team member Skyler Marsh has been named one of Career Education Review's (CER) "Top 20 People Changing Career Education" for 2022 – highlighting his incredible work in the postsecondary career education sector.
Skyler's unique approach to teaching and his tireless work ethic have made him a sought-after cosmetology and barbering educator. A 2007 graduate of The System, A Paul Mitchell School (now Paul Mitchell The School Springfield), Skyler developed his passion for education as a stylist at A Valeria Boss Salon, a Paul Mitchell salon. He held positions at several Paul Mitchell school locations, including Springfield, Wichita, and Overland Park before joining the PMAE Cutting Team. As a John Paul Mitchell Systems trainer and educator, his roles have included providing salon education and creating digital content.
Skyler has been featured in Wichita's Splurge magazine and is a two-time finalist for Hairbrained's annual video contest. He also wrote a cutting system manual and created a diagramming system for the Cengage education technology company.
Winn Claybaugh, Dean and Cofounder of the Paul Mitchell School network, says, "Having known Skyler and his incredible commitment to teaching, learning, and mentoring, it is no surprise that he was acknowledged with this honor. We are so proud of him and grateful to CER for recognizing cosmetology and barbering education in this prestigious award."
Excerpts from Career Education Review's Award Presentation
"When Skyler Marsh started as a Learning Leader in 2009, the typical teaching tools for a cosmetology school were a whiteboard, textbooks, and DVDs. These tools work well for teaching cosmetology, but today's students are looking for an education that has digital content but is also immersive and hands-on. This is where Skyler excels.
Skyler has been at the forefront of the revolutionary digital change that has occurred at Paul Mitchell Schools. He is an expert at teaching leaders how to implement this digital tool at their schools to improve their educational experience.
As a full-time educator, Skyler elevates the art of teaching hairdressing by going above and beyond for his class. Students are engaged and challenged through his interactive approach to the classroom. Although he uses technology to support his message, the class is not just learning from the screen. They participate in the class by creating their own visual for that subject as well. The outcomes Skyler and his students create are not found in a store; they are products he has created and implemented himself. Skyler has branded them "Tools for Teachers" as they help the instructor better understand and explain the subject matter.
While technology continues to change the landscape of education and teaching, Skyler adds his own approach. By continuing to evolve and innovate, Skyler has changed the beauty and wellness sector and improved learning for its students."
About the Top 20 Award
A publication of Career Education Colleges and Universities (CECU), CER identified the top thinkers, leaders, and innovators in career education today. Selected by a committee of peers, this year's 20 selected leaders represent a diverse cross-section of schools, programs, and influencers in career education.
"It is important to highlight the work being done by these diverse leaders," said CER Editor Jenny Faubert. "This roster of futurists, innovators, and change agents captures the spirit of tomorrow's postsecondary career education leaders — those who have already moved the needle and whose work will help shape the future path of the sector."
About Paul Mitchell Advanced Education
Paul Mitchell Advanced Education, LLC, is a partially owned subsidiary of John Paul Mitchell Systems and the franchisor of 100+ independently owned and operated franchise cosmetology and/or barbering schools operating under the Paul Mitchell School brand.
Related Links
Career Education Colleges and Universities (CECU)
Career Education Review (CER)
Paul Mitchell Schools: How You Learn