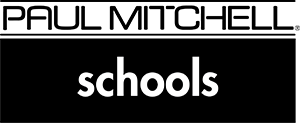 Paul Mitchell Future Professionals Earn Top Honors in Beacon 2019
The Professional Beauty Association (PBA) announced the winners of Beacon 2019, the national student competition where top entrants win industry-wide recognition and are invited to attend special classes and networking opportunities during the International Salon and Spa Expo (ISSE) in Long Beach, California. This year, Future Professionals from 47 Paul Mitchell Schools took top honors and earned 167 of the 300 spots at the renowned educational event.
Participating students will attend Beacon 2019 on January 25–27. Along with their Beacon education tracks and a 3-day ticket to ISSE, Beacon winners will also attend the Beacon Bash, the North American Hairstyling Awards' (NAHA's) Red Carpet Reception and after party, and the 30th annual NAHA award ceremony. NAHA, the most prestigious photographic beauty competition in North America, introduces hairdressing's who's who of the year and showcases collections from the biggest names in beauty.
Congratulations to all of the 2019 Beacon winners, including these talented Future Professionals from Paul Mitchell Schools:
ALABAMA
Paul Mitchell The School Birmingham
Heather Harlow
Paul Mitchell The School Huntsville
Brandi Cox
ARIZONA
Paul Mitchell The School Phoenix
Monica Thompson
ARKANSAS
Paul Mitchell The School Arkansas
Reina Thomas
CALIFORNIA
Paul Mitchell The School Costa Mesa
Armida Lizarraga
Brenda Zapien 
Paul Mitchell The School San Diego
Christine Doan 
Paul Mitchell The School Temecula
Sarah Bolla
Gabrielle Gonzalez
Ashley Gosvener
Kenia Guevara
Lydia Heigl
Rileigh Hickey
Samantha Hilleary
Karie Johnson
Venus Kendrick
Hailey Lorance
Amie Marchetti
Candi Miranda
Kayla Moores
Marina Rodriguez
Kali Sloat
Elizabeth Thomas
Jennifer Thompson
Samantha Wild
Tishnae Wise
Alyssa Wuebbels 
San Francisco Institute of Esthetics and Cosmetology, A Paul Mitchell Partner School
Tara Anderson
Carina Melara
Jameson Montgomery
Alexander Steinhaus
Cassandra Swiney
CONNECTICUT
Paul Mitchell The School Danbury
Tabitha Goulart
Darya Pneva
Paul Mitchell The School North Haven
Ashley Calandro
Makayla Kraynak
Olivia Marinelli
FLORIDA
Paul Mitchell The School Miami
Melissa Sanon 
Paul Mitchell The School Orlando
Kayla Gabrielli
Gabrielle Martinez
Cynthia Sefried
GEORGIA
Paul Mitchell The School Esani
Quentina Allen
Derdlim Dubose
Sydnea Lanfear
Cameron Reeves
Brittany Trambauer
IDAHO
Paul Mitchell The School Boise
Hailey Davila
Kaycee Edens
Timberly Gyurdzhiyants
Hayley Hixon
Megan Maxwell
Victoria Mullins
Jordan Remington
Mari Vanderlinden
Paul Mitchell The School Rexburg
Alexandrea Carver
Elena Orton
Hannah Smith
ILLINOIS
Paul Mitchell The School Chicago
Lauren Di Vito
KANSAS
Paul Mitchell The School Overland Park
Creighton McAfee 
Paul Mitchell The School Wichita
Amber Bias
KENTUCKY
Paul Mitchell The School Louisville
Karla Molina Susunaga
LOUISIANA
Vanguard College of Cosmetology (Metairie), A Paul Mitchell Partner School
Brittany Gilbert
MARYLAND
The Temple, A Paul Mitchell Partner School
Kerstyn Markle
MICHIGAN
Paul Mitchell The School Grand Rapids
Kylie Boltz
Troy Boonstra
Laura Jonkman 
Paul Mitchell The School Great Lakes
Bryce Kranc
Sunny Randle-Ellis
Katelyn Robbins
Carahgan Spencer 
Paul Mitchell The School Michigan
TJ Benrowski
Kelsey Bommarito
Ryan Daly
Kaitlynne Elder
Kelcey Gravatt
Maia Mckeever
Donneisha Owens
MISSOURI
Paul Mitchell The School St. Louis
Dajsha Brown
Chelsea Chapman
Danica Craig
Erika Hartwick
Lakeshia Jones
Jeanae Phillips
NEVADA
Paul Mitchell The School Las Vegas
Alyssa Herrera
Hallye Jones
Sarah Scollo
Desiree Senior
Stephanie Swenson 
Paul Mitchell The School Reno
Jocy Gonzalez
NEW JERSEY|
Parisian Beauty Academy, A Paul Mitchell Partner School
Quaniqua Avant
Katherine Lescano
NORTH CAROLINA
Paul Mitchell The School Fayetteville
Hannah Gradisar-Whalen
Jennifer Paolucci
Danielle Pryor
Britt Stechly
OHIO
Paul Mitchell The School Cincinnati
Chloe Rowley 
Paul Mitchell The School Cleveland
Faith Carey
Jodi Durkee
Olivia Kamicker
Mackenzie Moore
Tiffany Peterson
Amanda Reed
Emma Rickey
Alyssa Spitznagel
Ellen Walters
Brittany Williams 
Paul Mitchell The School Columbus
Kristen Angeloff
Bethany Valentine
Payne White
OKLAHOMA
Imagine (Oklahoma), A Paul Mitchell Partner School
Janet Silvestre
Stephanie Thompson
OREGON
Paul Mitchell The School Portland
Rosa Decker
Tamara Hawkins
Meg Moon
Carmelita Ochoa-Wright
PENNSYLVANIA
Bella Capelli Academy (Monroeville), A Paul Mitchell Partner School
Vladimir Dinev
Tory Gismondi
RHODE ISLAND
Paul Mitchell The School Rhode Island
Cassidy Friedlander
Ciarra Russo
Kathryn Warrington
SOUTH CAROLINA
Paul Mitchell The School Greenville
Christina Souvannaphong
TEXAS
Paul Mitchell The School Arlington
Alexandra Burum
Melissa Cole
Charlee Cope
Keyarah Metellus
Ashley Ramos
Keisha Sisk
Whitney Vanderford
Alanah Zigelhofer 
Paul Mitchell The School Austin
Wade Beesley
Amber Schooley
Paul Mitchell The School Dallas
Mikah Johnson
Danielle Wessman
UTAH
Paul Mitchell The School Logan
Whitney Dabb
Karrie Hunt
David Rusnak
Paul Mitchell The School Ogden
Miranda Clark
Valenda Escobedo
Adreana Gallegos
Charli Georgi
Jaycee Maw
Britny Nelson
Chelette Parry
Karen Ruelan
Maddie Whitten
Mario Zaragoza
Paul Mitchell The School Provo
London Thompson
Paul Mitchell The School Salt Lake City
Chaney Bishop
Elizabeth Boshard
Katie Cuell
Daijcha Dearing
Susie Delcarmen
Amela Dzafic
Magen Judkins
Lasini Leha'Uli
Tiare Leha'Uli
Laila Reyes
Sara Smith
Sydney Amanda Stock
Hazel Tomala
VIRGINIA
Paul Mitchell The School Tysons Corner
Alicia Shealey
Rudy and Kelly Academy, A Paul Michell Partner School
Ariana Frye
Julie Gutierrez
Indya Jones
Daeisha Vineyard
WASHINGTON
Paul Mitchell The School Richland
Kymberlee Gimmaka
Skylan Smearman
Dalia Vicente
RELATED LINKS
2019 Beacon Winners: https://probeauty.org/beacon
2019 ISSE Show: https://probeauty.org/isse