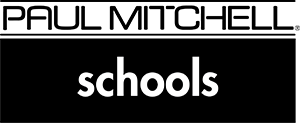 Paul Mitchell Future Professionals Receive Sustainable Beginnings Scholarships
Beauty Changes Lives has announced their Spring 2020 scholarship recipients, including two Future Professionals from Paul Mitchell Schools. Acoya Leavitt of Paul Mitchell The School Logan and Jaila Chambers of Rudy and Kelly Academy, A Paul Mitchell School, each received a tuition scholarship valued at $2,000 toward her cosmetology education.
Created in honor of the late Horst Rechelbacher, founder of Aveda, the Sustainable Beginnings scholarship highlights the importance of sustainability in the beauty industry. It is awarded by the Horst M. Rechelbacher Foundation and administered by the Beauty Changes Lives organization.
Acoya Leavitt, @Acoyadoesmyhair
Paul Mitchell The School Logan (Logan, UT)
An environment-conscious fashionista, Acoya says she wants to "make thrifty cool." Inspired by a Business Insider article that reported enough textiles end up in landfills each year to fill Sydney Harbor, Acoya estimates 75% of her wardrobe comes from consignment stores. "You vote with your money and shopping consignment stores is one way I can vote for the environment," she says. When she's ready to part with a piece of clothing, she donates it to its next wearer. While Acoya's church missions, college experience, and beauty school have taken her from Hawaii and Houston to Boise and Provo, nature has been a constant comfort across her journey. Watch her application video here.
Jaila Chambers, @Slayby.jai
Rudy & Kelly Academy, A Paul Mitchell Partner School (Portsmouth, VA)
A former international business student, Jaila believes in taking calculated risks. Remarking on her decision to abandon business studies to pursue her goal of salon ownership, Jaila states, "A lot of people view college as a backup investment if their dream career doesn't work out. But I can't afford betting on my dream not working out." Jaila believes in taking calculated risks and investing 100% to achieve her dream of owning a salon. She  honors Horst Rechelbacher's legacy of sustainability by upcycling items that have served their original purpose. Watch her application video here.
Scholarship Description & Award Information
In 1978, Horst Rechelbacher founded the Aveda Corporation, a global plant-based cosmetic company, and ushered a new consciousness into the world of beauty. Two decades later, he shifted focus to Intelligent Nutrients, a health and beauty company that lives to the highest standards of certified organic ingredients to sustainable plant-based chemistry. All of Horst's innovations revolved around beauty products that would care for professionals, their guests, and the planet through the power of pure flower and plant essences.
Horst's entrepreneurial vision was to create successful businesses in partnership with nature. As he put it, "Business can be a solution to our planet's crisis rather than the problem. We are at the threshold of the Sustainable Evolution, and I believe it will be even greater than the industrial revolution. It is a very exciting time for innovative thinkers and future-minded entrepreneurs, who I call 'Ecopreneurs.'"
The Sustainable Beginnings scholarship is designed to financially support those seeking licensure in the fields of cosmetology or barbering.
RELATED LINKS
Beauty Changes Lives Scholarship Winners